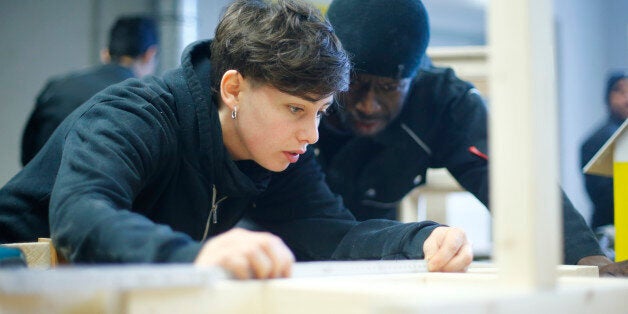 Setting out her One Nation agenda and making a clear break from the past, Theresa May used her first speech as Prime Minister to highlight the need to tackle social injustice. This rhetoric is welcome; but we must also be clear it can never translate into reality if the alarming situation in mental health is not resolved.
The high levels of health inequalities in the UK, especially within mental health, make this all the more urgent. Those in poverty are more likely to suffer from poor mental health than others, and at points in their life when we know people are vulnerable - infancy, childhood, and during poor physical health - they are not receiving enough support to prevent lasting mental health problems.
Children from troubled families, young carers and victims of bullying are known to be especially at risk and we ought to develop strategies to help them, building on the work of the Troubled Families initiative. Around 50% of mental health conditions have their roots before the age of 14 and projects that increase mental health literacy and awareness among all pupils will be vitally important.
Similarly, home-based intervention during pregnancy and infancy among deprived families has remarkable positive impacts on health and mental health outcomes. The Prenatal and Infancy Home Visiting Programme run in the States was a project examining home visits by trained nurses focused on adolescents in deprived neighbourhoods, who were pregnant for the first time.
This is a fascinating study because it took place over a twenty-year time period. As a result, we were able to see positive impacts over the span of the child's development; within two years there was a more than a two-fold reduction in emergency visits and a large reduction in child abuse. By age 15 there were fewer reports of maltreatment, children were 56% less likely to have problems with alcohol or drugs and reported 56% fewer arrests and 81% fewer convictions. In addition, families were better off financially and reduced government expenditure on such families more than compensated for the cost of the programme. There is no reason why programmes such as this could not be run in the UK.
Ensuring those released from hospitals receive adequate follow up is another key part of preventing future mental health problems. At the moment people can go through an entire stay at hospital, even for serious conditions such as cancer, without much thought being paid to their mental health. Rightly the focus is on curing them physically, but another part of the treatment should be informing them where they can go to seek help afterwards and removing the stigma which some individuals associate with seeking help in this way.
In order to create her vision of a more equal settlement for the UK, Mrs May will need to develop policy that recognises that many of the key causes of mental health problems are exacerbated by already existing inequalities. Infancy, childhood, and during episodes of poor physical health are vital moments for any person's mental health, but for those in deprived areas, the evidence suggests it is far more so.