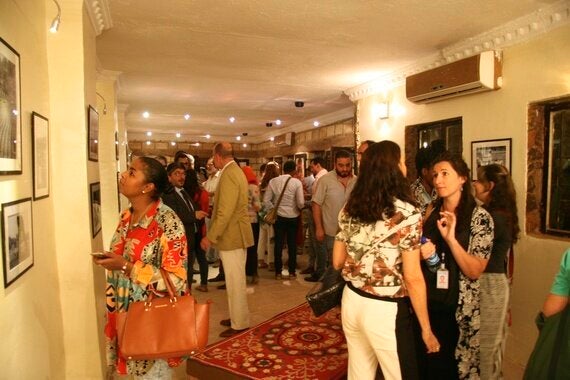 True to its name, Gabriela Vivacqua's photo exhibition was a celebration of warmth. The photographs that lined the walls were displays of warm lighting, warm temperatures and, most of all, warm people.
" It's a fusion. The first thing that attracted my attention when I arrived was the light. It was very strong and initially hard to work with. After I was here for a while I met the people and felt their warmth and generosity. They embraced me and as a thank you I wanted to show them their beauty and kindness through my photography, " says Gabriela Vivacqua
Fresh off the plane from Brazil, Gabriela spent her days photographing women and children in Khartoum and the Naga Desert in North Sudan. The welcome she received set the tone for her photography - 'a warm welcome' giving way to 'a warm Sudan'.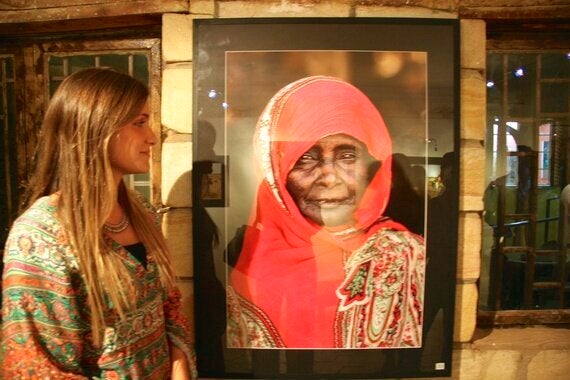 Standing next to her favourite portrait:
"She is so beautiful. She is a petite lady with the prettiest pink tobe and the kindest heart."
Brightly coloured tobes and grassy heaps on the brown backs of camels against the hazy orange backdrop of a sandstorm (haboob) - these are the colours of Sudan. The fuscias and mustards were expertly broken up by black and white photographs, juxtaposed against the vivid colours and hanging raw in their simplicity. A simplicity that Gabriela admired in her visits to the desert. A simplicity unhindered by political context and overused descriptions of war, famine and poverty.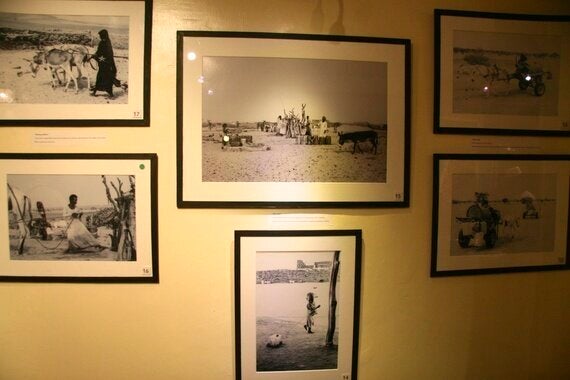 It seems that the people of Sudan let Gabriela in. Not only into their homes but into their hearts. The earnest expressions and penetrating stares elegantly framed on the walls of the exhibition space in Dabanga, Khartoum 2, serve as a testament to the familiarity and trust she cultivated and captured.