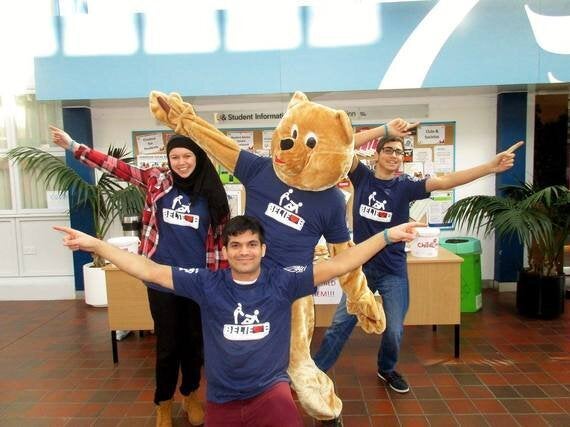 With the rise of unrest, devastating news and constant threats to our world as reported by the media, we find ourselves increasingly losing faith in humanity. Why can we not simply be kind and show one another that we are all the same? We all appreciate kindness, we wish well for others and we hope that future generations can learn from dark pasts of discrimination and unnecessary division. It sounds simple, but why do we always expect something in return? Why not just be good for goodness sake?
In 2014, the Federation of Student Islamic Societies (or FOSIS) set up a nationwide campaign to cause a wave selflessness to roll across the country. Believe and Do Good is a concept created by a group of young Muslim students who wanted to see the return of altruism in our busy everyday lives. It is a concept based on Islamic principles and in particular takes its name from a verse in the Quran: "...and give glad tidings to those who believe and do righteous good deeds". Its purpose is to convey what it essentially means to be a person of the people, someone who does good for others, who benefits society and believes that by projecting selflessness you create a more inclusive community.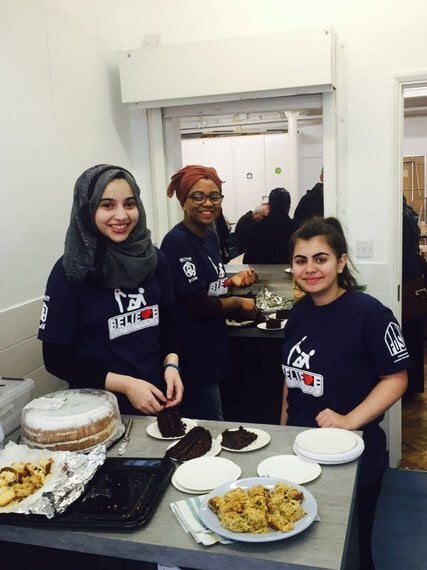 As a competition of compassion, Believe and Do Good consists of Islamic Societies taking part in a series of random acts of kindness in and around their universities over the month of February. As part of the initiative, there are four main activities: feeding the homeless, cleaning the community, donating blood and a final creative act of good, where the societies are free to devise original and inventive ideas of spreading happiness and benefiting those around them.
The campaign has united students from across the country. Though competition often evokes a sense of animosity, here it does quite the opposite. Societies look to each other to find the greatest ways of making others happy. Improving upon and enhancing each other's ideas is a part of increasing and enriching their experience and the experiences of others. In its first year, over 40 Islamic Societies across the UK signed up to participate. This is an astounding number that gives hope that this will grow and remain an annual staple event on campuses across the country.
The campaign has also led to societies receiving greater recognition from their universities. An example of this is Falmouth Islamic Society who received an award from their Students' Union for their outstanding and innovative ideas on campus. This appreciation has allowed us to see how invaluable kindness can be. We are often approached to donate to charity, to sign a petition or the like, but how often is it that we directly benefit from someone approaching us on the street? How often are we the recipients of random acts of kindness and what effect can this have on others?
Whether it be giving a meal to a person in need or giving fellow students a rose, we can see that the idea of an unexpected kind sentiment is truly heart-warming. What better way to work towards building community cohesion than surprising a stranger for a minute with an act that could possibly change their day for the better?
We've all heard of paying it forward, but how can we take this further in our lives? By learning from the great initiative shown by Islamic Societies across the country and the students from FOSIS who pioneered this project, we can see that by taking just a little bit of time give back to those around us, we can spark a chain of generosity and understanding within our respective communities that is unparalleled by other forms of philanthropy we encounter today, as after all, even a smile is charity.