Perth is not like other cities. Situated in Western Australia, Perth is an isolated city that most gap year types miss off their once-in-a-lifetime journey around Oz. Why? Because, being located on the opposite side of the country to Melbourne, Sydney, Brisbane and Canberra, it's not close to anything else of note in Australia. But however far flung it may be, this diverse city has lots to offer its visitors.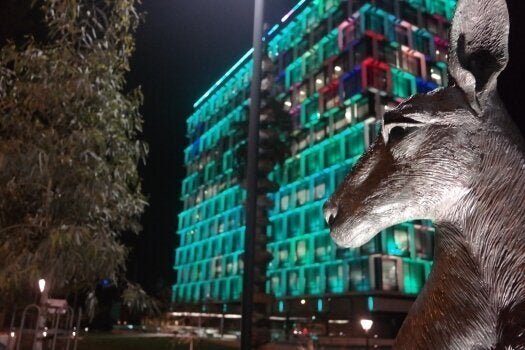 Get to know the city's small bar scene
Since a licensing law change in Western Australia a few years back, more and more small bars have been popping up around the city, and they're well worth a visit. Many of them are situated in hidden-away backstreets, while others have been built inside old heritage buildings. Learn how the city has changed in recent years and discover the gems that Perth's food and drink scene has to offer.
The best way to sample it is with the help of a local guide. A three-hour Eat/Drink/Walk tour of Perth costs around £27 per person. You'll visit three venues and at each you'll be treated to a complimentary drink or snack upon arrival. For more info, visit the Two Feet & A Heartbeat walking tours website here.
Historical walking tours at night-time
Perth is full of interesting stories and boasts an excess of rich cultural heritage. Wander the streets at night and hear about the iconic Perth pioneers that have defined and redefined the city over generations. See the Swan River and its surrounding gardens, and visit old and modern monuments, including the Council House (pictured above) which is covered in a mind-boggling 20,000 LED lights.
A two-hour walking tour of Perth with a local guide costs around £20 per person, and departs at 6:30pm from the meeting area outside City Hall. At the end of the tour, you'll visit a pub where the first drink is included in the price of the tour. Find out more on the Urban Adventures website here.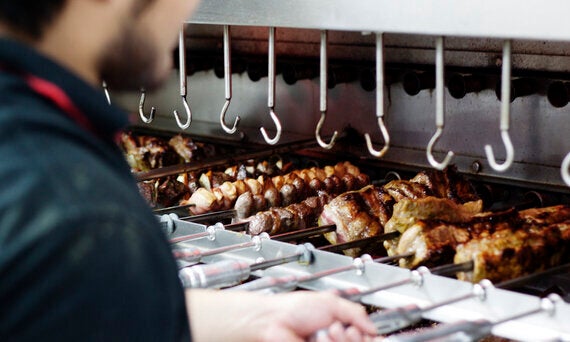 Perth is full of trendy restaurants and lively bars with nibbles. These are three of the best.
A happening eco-friendly bar serving up gastronomic platters and gourmet meals. It's all chalkboard signs, recycled and up-cycled surroundings, and food served on wooden boards. Make sure to sample the lamb and the chorizo, and grab a glass of red wine from the nearby Margaret River Valley. Visit their website here.
Meat, meat and more meat! This bustling all-you-can-eat restaurant offers an incredibly unique dining experience. Prepare to eat more succulent food than you ever thought possible. Take as much as you want from the carving plates as they arrive at your table, but make sure to pace yourself: the meats just keep coming. Visit their website here.
Francoforte Spaghetti Bar
This new eatery is exactly what you'd expect from the name: a simple Italian spaghetti bar. Pull up a chair and choose from a breadth of delicious, gourmet spaghetti dishes. The menu is daring (pork tongues anyone?), the portion sizes generous and the flavour combinations outstanding. You'll be salivating from beginning to end. Visit their website here.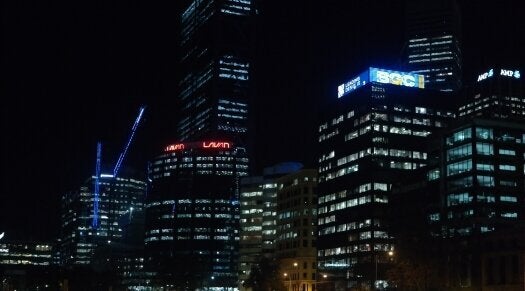 Fly from Kuala Lumpur with AirAsia...
Most international flights from Europe connect via a major airport in Asia, and Kuala Lumpur is one of the most popular. Rather than booking a flight direct from London to an Australian city, consider booking to KL and flying onwards to Perth, Melbourne, Brisbane or Sydney with a lower cost carrier like AirAsia; savings can be anywhere from £200 to an astounding £800 per ticket per person.
AirAsia flies between Perth and Kuala Lumpur 14 times a week, offering both economy and business class seats. Other connections to Perth are available from Indonesia, China, Taiwan, South Korea, Japan, Thailand and Hong Kong.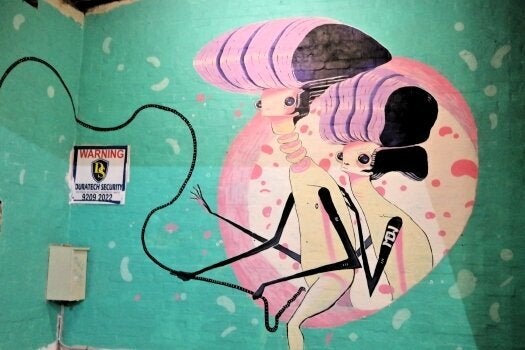 For more info about Perth and Western Australia and help planning your trip, visit the regional tourism office website here.
All photographs are by Jesse Norton and were taken on a Samsung NX300 using a 20-50mm Lens Kit. For more info, visit the Samsung website here.
For more travel, food and lifestyle content, as well as food and travel stories, visit us at www.takeontheroad.com or like us on Facebook here.