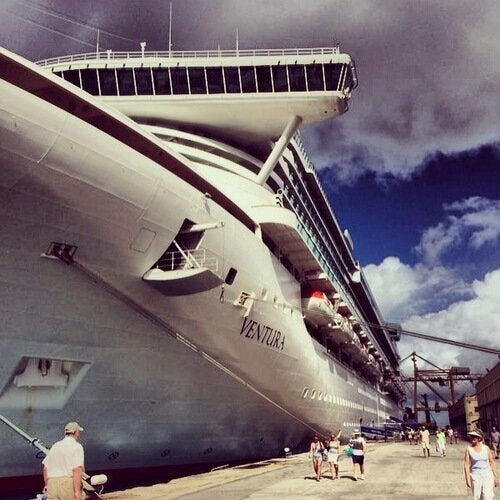 Three weeks before Christmas, I board a plane to Barbados to escape the worst floods and storms Britain has seen in years. What awaits is the Caribbean at its best: temperatures that don't drop below 27 degrees during my stay, an assured and vibrant culture, and my first taste of cruising.
Island-hopping my way across St Vincent, Dominica, St Lucia, St Kitts, Grand Turk, Tortola and St Maarten was quite the early Christmas present. Here's your guide to my three favourite islands from my visit.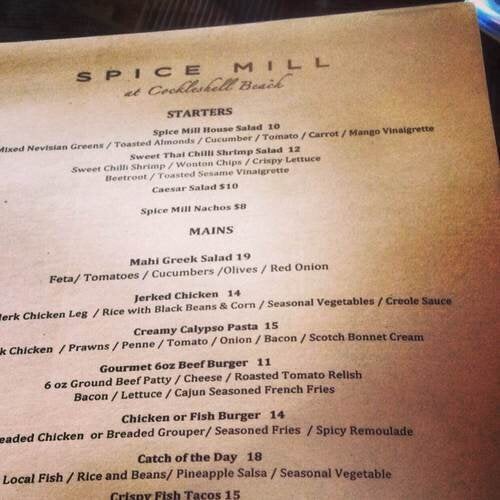 St Kitts is one of the Caribbean Island's most undeveloped terrains, making for stunning landscapes and natural scenery. The island has a humble mountain range and its very own dormant volcano. A drive around its narrow countryside roads and the coastal sights will put you in mind of the Scottish Highlands and Islands. But this beauty comes with constant sunshine and a tropical clime.
Quiet beaches, villages full of friendly locals, lush rainforest terrain, and miles of sugarcane fields all showcase St Kitts as the classic Caribbean Island. The backstreets and restored buildings of the island's capital, Basseterre, offer a decidedly British seaside town atmosphere. Basseterre is one of the Caribbean's oldest towns, founded in 1627, and served as the capital of the French territories in colonial times.
St Kitts is just 65 square miles, but features an impressive UNESCO World Heritage Site: the Brimstone Hill Fortress. Designed by British military engineers and built by African slaves, history lovers will be in their element exploring this formidable piece of colonial history.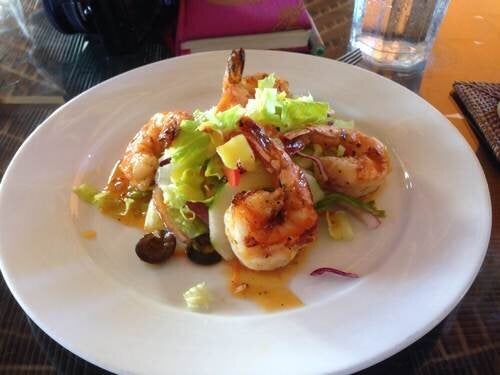 Highlights: Gorgeous food, incredible beaches and a range of water activities are on offer at the Spice Mill complex on Cockleshell Beach. Décor and culinary delights inside emphasise Caribbean authenticity and heritage perfectly.
Information: Get inspired and plan your trip to St Kitts by visiting the tourism office website here. The website offers a great taste of everything on offer, including lots of pretty videos and photos.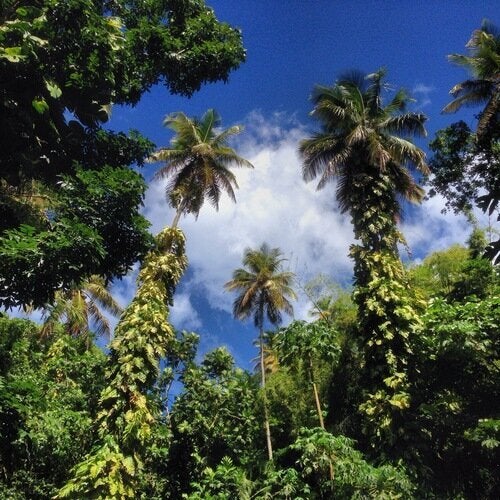 St Lucia is a vibrant island with an incredible rainforest terrain. Its volcanic character offers a plethora of interesting sites including the dramatic Soufriére volcano itself - the Caribbean's only drive-in volcano - and its accompanying sulphur springs. Les Pitons, St Lucia's beautiful and infamous twin peaks, dominate the scenery of the island.
A rich array of produce is available on St Lucia: bananas, avocadoes, coffee, chocolate, coconuts and much more. The island used to be a leading producer of sugarcane, but since the 1960s, it has done most of its trade in bananas. Enormous fields of towering trees and delicious fruit are visible almost anywhere you look on the island.
Self-sustaining fishing villages are littered all over St Lucia, and visiting them offers charming insight into local life. Fishermen feed packs of stray dogs their leftovers and other titbits, before both fisherman and pooch will lie out in the sun for an afternoon nap.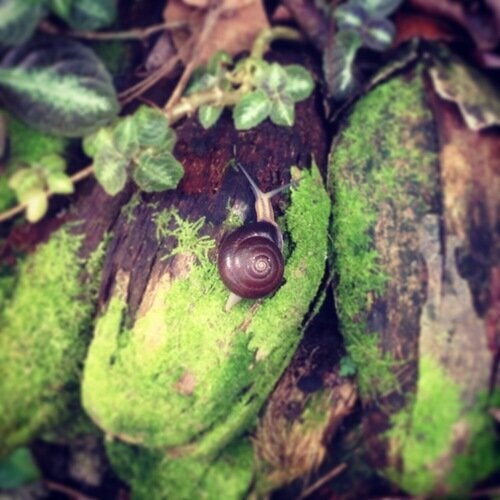 Highlight: No visit would be complete without a trip to the Botanical Gardens to immerse yourself in the amazing plants and flowers of St Lucia. In the afternoon, take a catamaran ride to discover the island's rugged, perfect blue coastlines in all their glory.
Information: My day trip to explore St Lucia was booked through P&O while on board the cruise ship. The local provider was Cox Tours www.coxcoltd.com, and my fantastic guide was called Abraham Lincoln (the second). Info on other activities available through the St Lucia tourism board website here.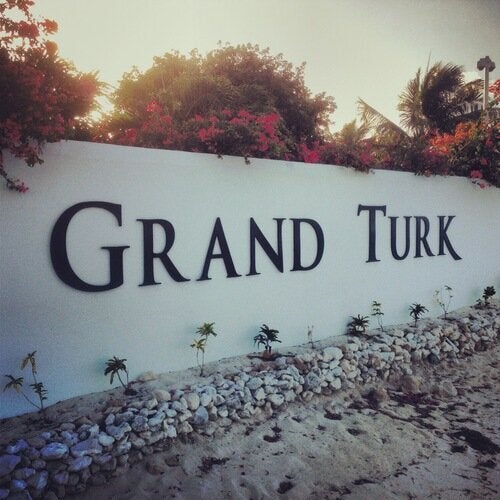 Grand Turk has been adversely affected by hurricanes in recent years, but restoration efforts are gathering support and the island is gaining more and more investment each year. Grand Turk is just six miles long and just over a mile wide, with a modest population of 6,000.
Its size perhaps helps it retain the look and feel of the Caribbean forty or fifty years ago: all charm and intrigue, bustling with a turn of the century atmosphere. Bermudan salt rakers founded the island around three centuries ago, and these days Bermudan-British colonial architecture sits beside colourful local homes - all adding to its distinctive personality.
Internationally renowned are the beautiful coral reefs surrounding Grand Turk, and a number of uninhabited cays dotted around the island. Gibb's Cay, just a short motorboat ride away, even offers the opportunity to swim and play with stingrays! These fascinating creatures are used to tourists visiting, and locals - trained professionally to handle stingrays - will ensure encounters run smoothly.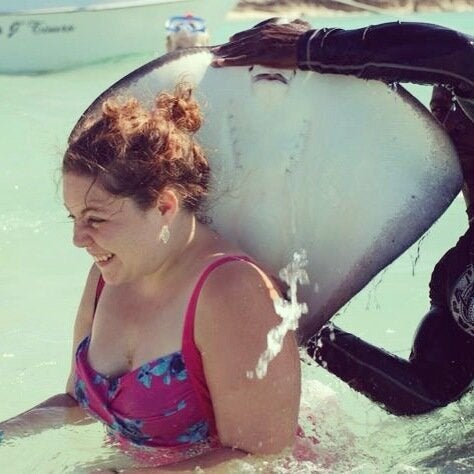 Highlight: Jump on a road-tram and explore the tiny island coast to coast, taking in Grand Turk's Lighthouse and Old Prison, as well as windmills, tame donkeys and the warm, windswept terrains on offer.
Information: For road-tram tours of the island, look at Island Tram Tours. To visit Gibb's Cay and swim with stingrays, I highly recommend Papa J Tours. Stingrays can be dangerous, so make sure you book with a reputable company.
PLAN YOUR OWN CARIBBEAN CRUISE
I flew with Thomson Airways from London Gatwick to Bridgestone, Barbados, and sailed onwards with P&O Cruises on their Ventura cruise ship.
Ventura's facilities include four pools, a spa, gym, theatre, children's clubs, an art gallery, and a variety of restaurants and bars including: East by Michelin starred chef Atul Kochbar, The White Room by celebrity chef Marco Pierre White, and The Glass House grill and bar with wines selected by TV expert Olly Smith.
The combined 'fly and sail' deal was all-inclusive with full board and on-board entertainment. P&O have Ventura cruises departing in March and November, with prices from £1,329. For more information, visit www.pocruises.co.uk.
For more images, follow Lauren on Instagram here.