Diverse, vibrant and unique, UK cities have a lot to offer to bright-eyed travellers who are keen to learn and explore. But when it comes to accommodation, a lot can go wrong. If you don't have friends in the city you're visiting, you might find yourself choosing a hotel blindly without really knowing it's the right one for you.
We know all too well that where you choose to rest your head can really impact on your experience of a place. That's why we've done all the hard work for you and put together our luxury boutique hotel picks in five of our favourite UK cities.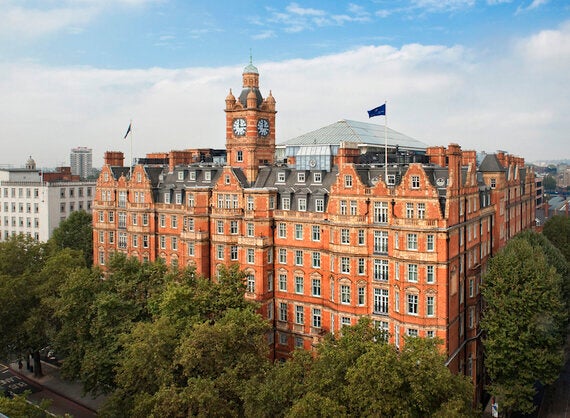 Image via Landmark London
Dating back to 1899, this grand Victorian railway hotel is a 2-minute walk from Marylebone tube station and a 6-minute walk from Madame Tussauds. The rooms have tasteful, classic decor, and feature sitting areas and flat-screen TVs. Suites add Nespresso machines, Italian marble bathrooms and separate living areas, and suite guests get to use the hotel's spa and health club for free.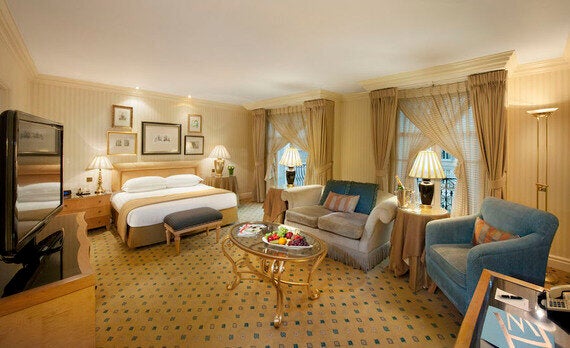 Image via Landmark London
The real treat at this property though is the restaurant's incredible architecture. It's set in an eight-storey atrium beneath a glass roof and has an enormous mirrored bar. Even if you don't have time to dine for a full meal, breakfast, afternoon tea and aperitifs (included in some room rates) are served in this spectacular space. Just sitting here is luxury London at its best, and leaves no doubt as to why this hotel has been awarded Great Hotels of the World Luxury Collection status.
222 Marylebone Road, London NW1 6JQ | 020 7631 8000
landmarklondon.co.uk (or ghotw.com/hotel/home/landmark-london.htm)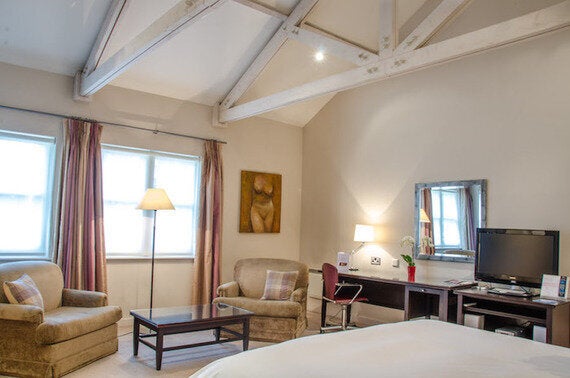 Nestled on grounds that feel more country home than city lodging, Hotel Felix is that rare thing: a premium property with a real personal touch. This 52-bedroom independent hotel is stylish and friendly, and situated within easy reach of Cambridge city centre. The rooms feature laid-back, modern decor and offer flat-screen TVs, tea and coffeemaking equipment, and free WiFi.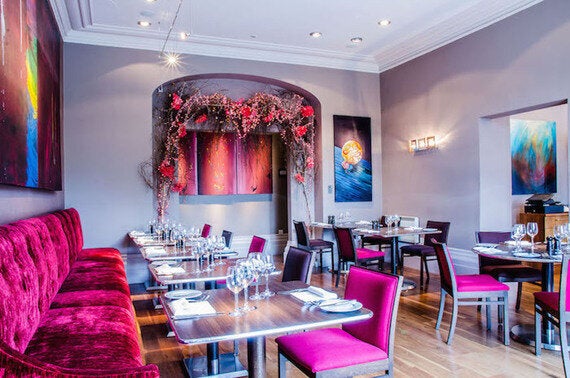 Graffiti, the hotel's award-winning fine dining restaurant, serves up sublime British cuisine in a contemporary dining room that's brimming with distinctive and colourful artwork. As well as mouthwatering lunch and dinner menus of seasonal cuisine, freshly-made hot breakfasts and afternoon tea are also available in this vibrant space. Guest parking and full breakfast is included in most room rates.
Whitehouse Lane, Huntington Road, Cambridge CB3 0LX | 01223 277977
hotelfelix.co.uk | twitter.com/FelixCambridge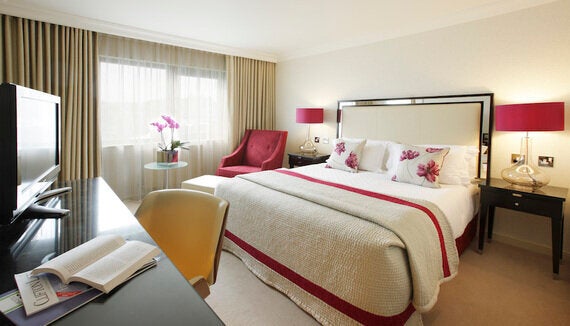 Image via The Bristol Hotel
The Bristol Hotel, Bristol
This upscale quayside hotel is the ultimate accommodation option in Bristol, situated close to the Arnolfini Arts Centre and Bristol Hippodrome. A member of the premium Doyle Collection of Hotels, The Bristol hotel is a city centre property that offers great service and indulgent little touches without any of the fuss.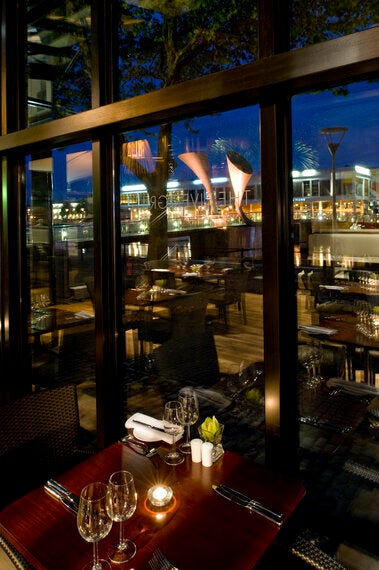 Image via The Bristol Hotel
The contemporary guest rooms feature flat-screen TVs and free WiFi, as well as Nespresso machines and iPod docking stations. Most also have river views. The harbourside grill restaurant boasts floor-to-ceiling windows and serves up locally-sourced, seasonal cuisine. Guest parking is free in an adjacent car park.
Prince Street, Bristol BS1 4QF | 0117 923 0333
doylecollection.com/hotels/the-bristol-hotel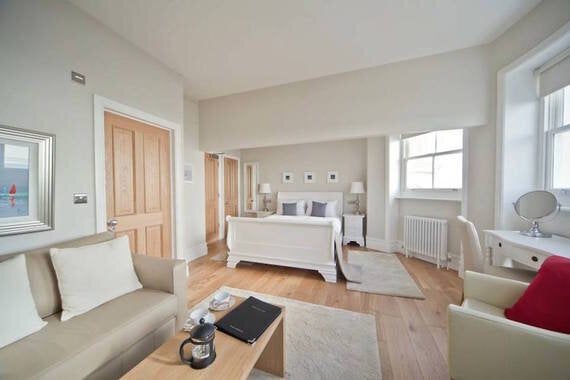 Image via A Room With A View
A Room With A View, Brighton
Set in an elegant Georgian townhouse, A Room With A View offers a taste of luxury in an intimate, laid-back setting. This swanky guesthouse is a 10-minute walk from Brighton Pier and less than four miles from the Castle Hill National Nature Reserve.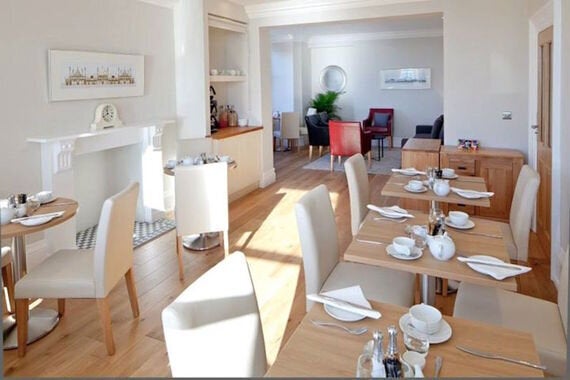 Image via A Room With A View
The stylish, modern guest rooms feature marble bathrooms, Nespresso machines and flat-screen TVs. Some rooms have private balconies, while most also offer sea views. With just 9 rooms available, options range from single to king-size. Freebies include full hot breakfast served in an airy dining room, WiFi access and guest parking.
41 Marine Parade, Brighton BN2 1PE | 01273 682885
aroomwithaviewbrighton.com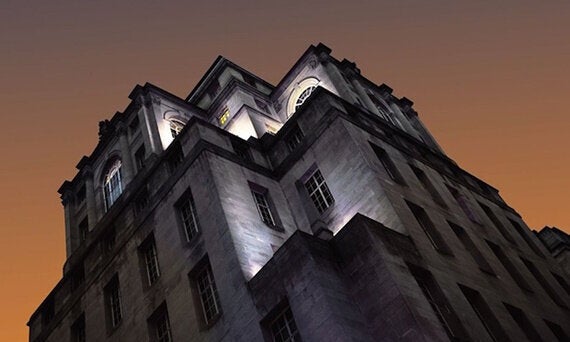 Set in a historic building that was previously home to a bank, Hotel Gotham opened earlier this year and has since made a name for itself as one of the city's finest accommodation options. Decorated in art-deco style, other hotel features include a Modern British restaurant with city views, and a bar/club with terraces on the top floor.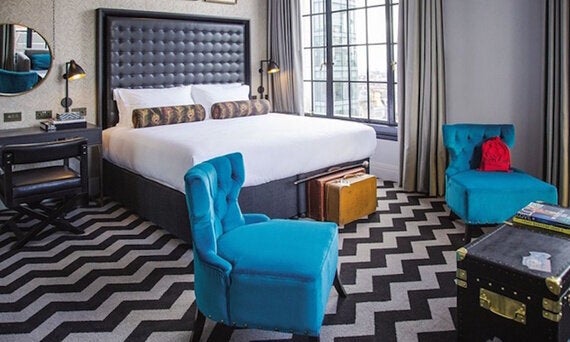 The sophisticated, vintage-style guest rooms feature high ceilings, flat-screen TVs and Nespresso machines, as well as minibars and free WiFi. Suites include extras such as sitting areas, free-standing tubs and 60-inch flat-screen TVs. Full hot breakfast and 24-hour room service are available at additional cost.
100 King Street, Manchester M60 8HG | 0843 357 5555
Visit our blog Take on the Road for more hotel recommendations and inspirational travel features, and don't forget to connect with us on Twitter and Facebook too!