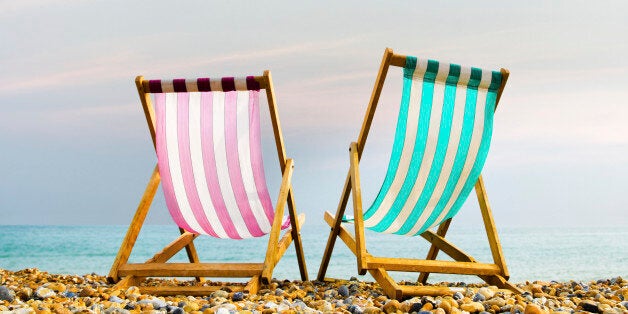 Weekends and short breaks away are always a treat, whether you're a university student visiting friends or an older couple looking for a romantic getaway. But jetting off to faraway destinations for just a couple of days can leave you feeling a little unfulfilled, and perhaps more tired than before you left. So why not grab an escape closer to home this summer? Here are my five UK city selections to visit this year.
The city of Bath boasts a long history and fascinating architecture throughout. Quieter than the neighbouring city of Bristol, it's the perfect choice for a cultured and ambient short break. Shearings offer group tours exploring Bath and the beautiful surrounding region of Somerset, and be sure to visit during the Bath Fringe Festival if you're an arts fan.
Brimming with literature, music, theatre, visual arts and more, the Norfolkian city of Norwich is one of the UK's most interesting destinations. Picturesque streets that have remained largely unchanged since Medieval times are found all over the city and independent boutiques are situated on every corner. Make sure you pop into The Bicycle Shop for a meal while you're in town, and visit one of the city's many museums and galleries.
Often referred to as London by the sea, Brighton is much more laid back than the British capital itself, but just as trendy and appealing. There's plenty to do in terms of food, drink and nightlife, as well as lots of weird and wonderful sights to photograph and experience. If you visit in May, be prepared to encounter a dazzling array of musical artists from all over the world performing in venues across the city during The Great Escape Festival.
Scotland's capital is full of fine food and drink, captivating stories from times past, and a huge number of activities on offer to keep you busy. Take a walk down the city's most famous street, the Royal Mile, climb Arthur's Mound, and sample traditional haggis at one of Edinburgh's many fine restaurants. Plan your trip using Scotland's national tourism organisation, VisitScotland.
Cosmopolitan Manchester is a grand and energetic city. Home to a plethora of museums, galleries, opera houses and theatres, and of course an incredibly well-known football team, you won't be stuck for things to do. Be sure to visit the famous Chester Zoo to spend the day with some of the world's most exotic animals!
For more travel tips and everyday inspiration, visit Lauren's blog Take on the Road.
Related