I am working like mad to finish the details for the American Hear Association's Go Red for Women event February 14, 2014 - and since much of 2013 emphasised grey, black and white designs (and my wild flower sketchbook pieces) ... I need to put the finishing touches on some new designs emphasizing red...
Meanwhile the exhibition in Kuala Lumpur continues... I intend to remind the whole world that Britain IS a creative force to be reckoned with!!!
The poster is announcing THE FASHION IS GREAT(Britain)CAMPAIGN in Kuala Lumpur which began in November 2013.
It is hanging inside the PETRONIUS TWIN TOWERS of KL
So you can appreciate the scale of this poster I am showing a picture of me on another floor level of the Shopping Centre.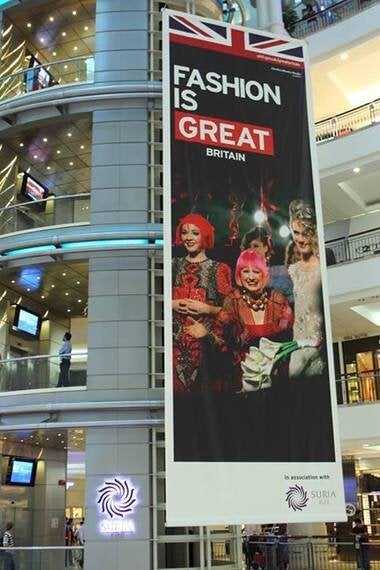 MUCH more to come.... but bye for now xoxoxoxo Zandra Rhodes