I'm a geek and, yes, I'm proud of it too. I'm the kind of geek who likes cool gadgets that improves people's lives. I am not the sort of geek, however, who likes games consoles. In fact, like most girls I imagine, I have little or no interest in gaming at all.
I've recently been watching Channel 4's Stephen Fry Gadget Man. I would love to get even the briefest glimpse of some of the gadgetry that man has in his life. In the program Stephen displays an amazing array some seriously cool gadgets. Okay so some of them, like the tiny car that Stephen and Jonathan Ross squeezed into, probably won't change the world but smaller gadgets, such as the soup pan stirrer, I thought were great.
What I like about gadgets is that they trigger a child-like excitement and intrigue within me, especially the ones that baffle me with how they actually work, like the soup stirrer.. It appears magical in how it works but at the same time is extremely simple to use. The sign of a good gadget I always say!
A few weeks back I was asked if I would like to attend the Gadget show exhibition with a friend who works for one of the sponsors. Of course I said I would love to go and, for days running up to be show, I was giddy with excitement about the gadgets I would see and which ones would intrigue me most.
My main objective for the show was to look for fashion related tech but, to be honest, the show mainly seemed to be about gaming with huge stands from the big games makers towering over the smaller stands around the outside. I decided to focus my efforts on these smaller ones and, to my relief, I did find some rather interesting fashion tech...
The first fashion tech I came across offered gloves that could be used to operate a touch screen phone. Now, anyone who owns a touch screen phone will have no doubt experienced the single cold hand on a winter's day whist trying to use it. The gloves are designed for sports activity but can be worn in general too. This is the kind of tech I see as becoming extremely popular and will no doubt be common in future glove designs.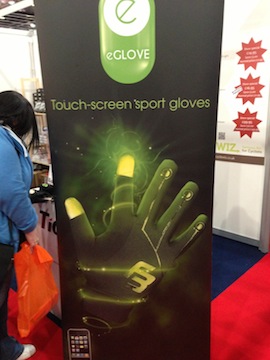 The show had a number of stands offering different visual tech including lots of 3D TVs. However, all of them seemed to require glasses that made me look like someone with incredibly poor taste in eye wear or like a cyborg from a Star Trek movie. There was however OSKAV who appeared to have a solution, offering a range of 3D glasses in various fashion styles such as Aviators.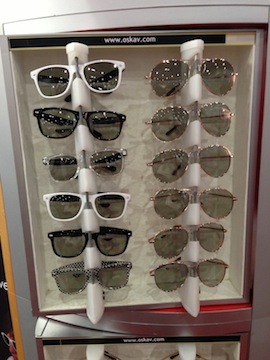 If you like bright coloured watches and fancy the idea of creating original designs of your own, then the Vibe stand offered a range of options. Here customers could create their own unique look quickly and easily with various options including straps, fascias and different coloured watch mechanisms.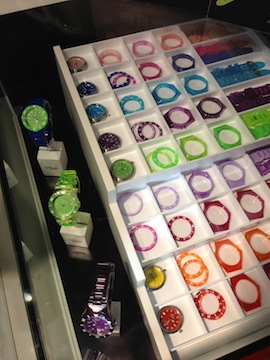 I noticed that there was also a small number of well known brands offering reduced prices to customers at the show. Oakley, for example, had some great deals on their sunglasses.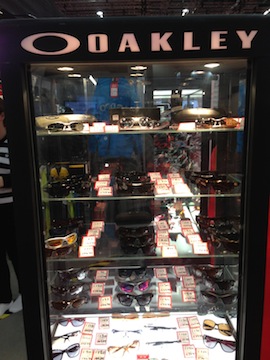 The most fashion-related stand by far was Freckles and Gilbert who were displaying their beautiful range of mobile device cases. Designs included cup cakes, birds and flowers. I thoroughly recommend you check out their website for a better look at their product range.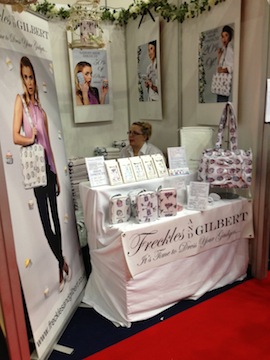 The most fun item I came across, although not fashion related, was a pair of brain powered cat ears. The ears are worn on top of the wearer's head and react to brainwaves stimulated by various feelings and emotions. Brilliant fun!
http://youtu.be/w06zvM2x_lw
Overall the show was interesting, although I would have liked to have seen more gadgets than games. For now though, I will continue to rely on Stephen to show me the best of the gadget world.
Zoe ☺
All photos Copyright 2012 LittleMissFashion.com