Charles Kennedy Vs Danny Alexander In Scottish Boundary Review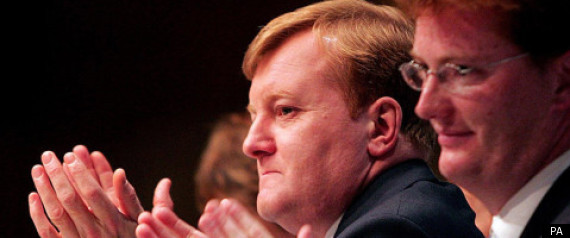 Several big beasts of Scottish politics could see their House of Commons seats vanish under plans to cut the number of MPs unveiled today.
The initial proposals from Scottish Boundary Commission look particularly worrying for the 11 Scottish Liberal Democrat MPs.
The coalition plans to cut the number of MPs from 650 to 600 as part of a move to equalise the population size of constituencies and cut the cost of politics.
In Scotland this means that there will be 52 constituencies instead of 59.
The shakeup of the electoral map could pit chief secretary to the Treasury Danny Alexander against former leader Charles Kennedy.
Kennedy, who has been an MP since 1983, looks likely to see his Ross, Skye and Lochaber seat dissolved, with the territory shared among three new seats - Argyll, Bute and Lochaber, Caithness, Sutherland, Ross and Cromarty, and Inverness and Skye.
Current Lib Dem MPs in the region, Alan Reid, John Thurso and Danny Alexander would on the face of it appear to have a much stronger claim to those constituencies than Kennedy.
Malcolm Bruce, the Lib Dem chair of the international development committee, will also see his Gordon seat split three ways. He is likely to have to fight fellow Lib Dem MP Robert Smith for the newly created Deeside and Gordon constituency.
Lib Dem Scotland secretary Michael Moore will be relieved to find his Berwickshire, Roxburgh and Selkirk seat completely untouched.
The pain is not confined entirely to the Lib Dems however. Labour's shadow foreign secretary Douglas Alexander may see his Paisley and Renfrenwshire South seat split in two.
The biggest chunk of his seat will be folded into the new Paisley and Kinross-shire seat, leading to a potential internal Labour battle with Paisley and Renfrewshire North MP Jim Sheridan.
Gordon Brown's constituency also looks to be torn apart, although given his low profile since he left office it remains to be seen whether the former prime minister would want to remain in the Commons beyond 2015.
His Kirkcaldy and Cowdenbeath seat is set to be split between Clackmannanshire and Dunfermline West, Dunfermline East, and Kirkcaldy and Glenrothes.
The Conservatives meanwhile are at risk of losing their only Scottish MP. David Mundell, a Scotland Office minister, could see his Dumfriesshire, Clydesdale and Tweeddale seat on the English border split three ways between Clydesdale and Larkhall, Dumfries, and Midlothian and Tweeddale.
Hugh Buchanan, from the commission, said the plans were not set in stone.
"The commission has worked intensively to design this set of constituencies, which we believe provide a good implementation of the rules set by Parliament," he said.
"We now want to get people's views on these proposals so we can improve them where the legislation allows us to do so."
The proposals for the shakeup of the English electoral map were unveiled last month.