Louis Daguerre: Google Doodle Of The Day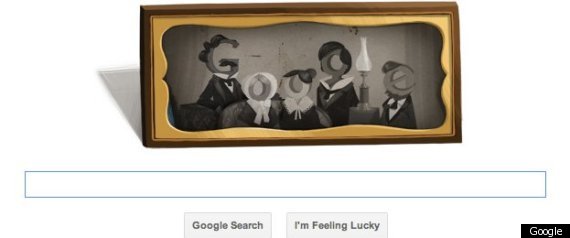 Google's doodle of the day today honours Daguerreotype invetor, Louis Daguerre.
Daguerreotypes were the first commercially-available photography. Reversed exposures were made on on polished silver so they are very reflective, like a mirror.
In the 1800's when you received the daguerreotype of your sweetheart, your favourite general or your frontier homestead, it was sealed behind glass so air could not tarnish the plate.
Modern Daguerreotype hunters know to look for the mirror-like sheen to test the authenticity of their find. They don't tell you THAT kind of useful info on Bargain Hunt, do they?
London's V&A museum holds a significant collection of the early photographs.
View a slideshow of olde worlde Daguerreotypes below: