Matthew Barnes Assaults Partner 'Because He Didn't Receive Any Christmas Presents'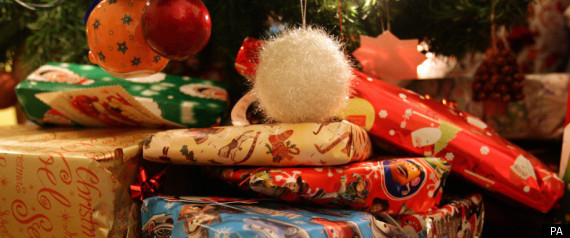 An alcoholic has admitted assaulting his partner because he was angry about not receiving any Christmas presents from his mother, a court heard.
Plymouth Magistrates' Court heard how Matthew Barnes, now homeless, was staying at his girlfriend's house in Plymstock when the incident occurred. The 31-year-old, who drinks six to eight litres of cider every day, took his frustration out on his partner, as well as her Christmas tree, when he threw a tantrum over not getting any presents, the Plymouth Herald reported.
"He was clearly upset about the lack of presents," Barnes' defence Graham Kinchin said.
Zeenat Begum, for the Crown Prosecution Service, told the district judge Barnes grabbed his girlfriend by the arm and used the heel of his palm to push her into a cupboard, where she banged her head.
Support charity Women's Aid has recognised Christmas is a "difficult" time for women who are victims of domestic violence.
"Often, at this time of year, the extra pressures which are placed on women and their families can exacerbate domestic violence incidents," the charity said.
Barnes, who pleaded guilty to common assault, was remanded in custody and will be sentenced in three weeks' time.
Anyone affected or concerned by the issues in this article can contact Women's Aid on 0808 2000247