Sue Carroll, Daily Mirror Journalist, Dies Of Cancer Aged 58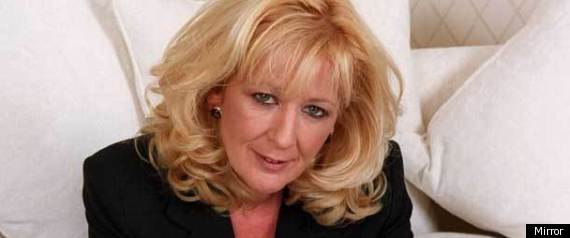 Daily Mirror journalist Sue Carroll has died aged 58 after a battle with cancer.
She was described as the "Queen of Columnists" by Mirror associate editor Kevin Maguire.
Daily Mirror editor Richard Wallace paid tribute to the journalist, who had been writing a column for the paper for 13 years: "Although we knew this moment would come, it is still a great shock.
"Sue had faced her long and painful illness with enviable fortitude.
"Until the final few days she was still doing what she loved the most: reading the papers and giving her inimitable thoughts on the world around us - with, of course, the odd no-nonsense rant thrown in.
"Sue was part of the heart and soul of the Daily Mirror - and had a direct line to our readers.
"But she was also very close to some of us personally. So first and foremost we grieve a great friend."
Writing about her struggle with pancreatic cancer in March, she said: "For now I have so much to be grateful for. Next week I'm travelling to Spain for a break – an enterprise which seems to involve military precision when a year ago a holiday required nothing more complicated than throwing some shorts and swimmies into a suitcase."
The columnist last wrote for the paper in August.
In March, she told the Alan Titchmarsh show that her friends' reaction to her diagnosis was "very touching".
"At times like this you think, 'what I could do with now is an angel'. You suddenly find you are surrounded by them – in the shape of your friends.
"You think you can count friends on one hand, but you have no idea how many people love you. It's been very touching.
"People help in the most incredible ways and give you their time, they are wonderful. I have treated my friends like therapists."