Makoto Hirata: Aum Shinrikyo Most Wanted Cult Member Turned Away By Japanese Police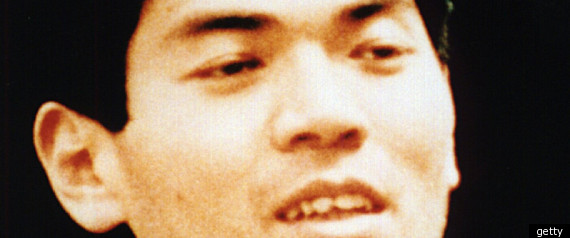 A criminal suspect who allegedly belonged to a cult that carried out the 1995 Tokyo sarin gas attack was turned away by police when he tried to give himself up on New Year's Eve.
Makoto Hirata attempted to surrender at the Tokyo Metropolitan police headquarters at 11.30pm on 31 December, telling officers: "I am Makoto Hirata. I am turning myself in."
But the duty policemen turned him away, thinking it was a prank.
Hirata, who has been on the run for 16 years, was eventually arrested after walking to a smaller police station several hundred metres away.
According to national broadcaster NHK, Hirata had also phoned a police hotline to ask how he might surrender, but the call was dismissed as a hoax.
Hirata has been wanted in connection with the Aum Shinrikyo cult's fatal sarin gas attack on the Tokyo underground in 1995, which killed 12 and made 6,000 people seriously ill.
He was also allegedly linked to the kidnapping and death of a civil servant whose sister was trying to leave the doomsday cult.