Jack Straw Calls For Direct Elections To The European Parliament To End Due To 'Democratic Deficit'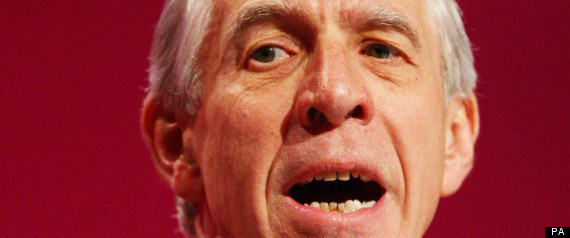 Former foreign secretary Jack Straw has claimed that failing to give voters across Europe a proper say about joining the Euro has contributed to the problems facing the single currency, and warned against any further major EU treaties being passed without the direct approval of the public.
The senior Labour MP has also called for root-and-branch reform of the European Parliament, suggesting that direct elections to it are a waste of time.
Speaking at a debate organised by the IPPR think-tank in London on Tuesday, Straw said: "If the Euro had been put to voters, there would have been major stress-testing… and if it did pass, we'd be spared a whole lot of trouble"
Straw's attack on the EU comes after former chancellor Alastair Darling's recent warning that the EU may threaten Parliamentary sovereignty. Straw echoed Darling's concern about Greece's frail economy as he warned: "Greece is a country on the brink"
Speaking at the IPPR, Straw attacked the "major democratic deficit" at the heart of the European Union, adding that they had been "over the last 30 years... a project of elites".
The European Parliament has "not worked" as a democratic institution, Straw claimed. He pointed to declining turnouts in European elections to show that "as [the European Parliament] got more powers, it has got less legitimate".
Straw was reluctant to rely too much on the turnouts themselves as, he argued, voters used them as a "referendum on the current national government".
He attributed this to popular disenchantment. "They [voters] have no idea what is going on in Brussels… and they feel alienated" he said.
The former foreign secretary declared that the European Union "has got to do less, and do it better". He added as an example, "we've got to argue that the EU should not be involved with working time directives and health and safety". Straw complained that the "single instruments designed to make a level playing field have done the opposite".
Straw called for the European Parliament to be reformed so it was an "assembly of national parliaments". He declared – "enough is enough with the EU Parliament being directly elected".
On the euro, Straw made a candid admission. "Were I starting with a clean sheet, I'd say to Spain, Portugal and Greece: don't join the Euro". Despite this, he predicted that it was "more likely than not" that the Euro would survive.