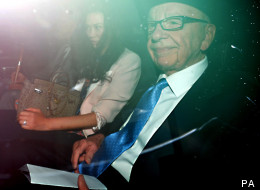 Rupert Murdoch is giving a second day of evidence to the Leveson Inquiry into media standards. Check here for live updates.
Murdoch is told about a journalists who claimed she experienced "constant bullying." He asks why she did not resign.
Leveson interjects, saying: "I think the problem with that might be that she needs a job".
Murdoch says he has "never heard of" allegations of bullying in News International. "They always strike me as a happy crowd."