How fast (or slow) you walk could shed light on your odds of developing dementia or mild cognitive decline later in life, recent research has suggested.
Scientists from Oregon Health and Science University made the potentially useful link between walking speed and poor mental health, after studying both the cognitive decline and walking style of 93 elderly participants.
Out of the volunteers, 54 has no signs of cognitive decline, 31 had non-memory-related memory decline and 8 had memory-loss related cognitive decline.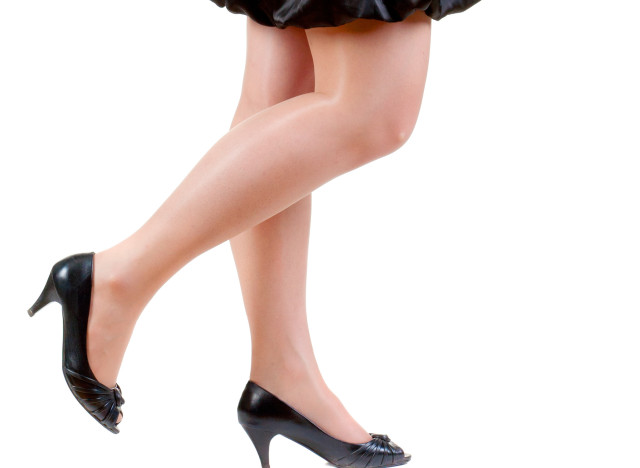 The participants from the study (all aged 70 and over) had their walking speed monitored using infrared sensors in their homes over a three-year period. They were also given regular memory and thinking tests.
Researchers discovered that those people who walked slowly were nine time more likely to develop non-memory-related mild cognitive decline (MCI) than those who were moderate to fast walkers.
Discover What Your Tongue Could Reveal About Your Inner Health...

"Further studies need to be done using larger groups of participants to determine whether walking speed and its fluctuations could be a predictor of future memory and thinking problems in the elderly," study author Dr Hiroko Dodge, said in a statement.
"The research is important as it could help detect dementia in the early stages and also help in preventing the disease from developing. Our in-home monitoring approach has a lot of potential to be used for sustaining independence of the elderly," Dodge added.
SEE ALSO:
The study was published in the American Academy of Neurology.
Dr Marie Janson, Director of Development at Alzheimer's Research UK, told HuffPost Lifestyle: "Although this study has yet to be published in full, it does raise some important questions about whether physical problems, such as difficulty walking, could precede other symptoms associated with dementia."
"It's not clear whether the people in this study had other health problems that may have affected their walking speed, and which could also raise the risk of dementia – however further study could shed new insight into how walking speed and dementia may be linked.
"Currently 820,000 people are affected by dementia in the UK, and as our population ages that number is increasing. We still need a better understanding of the causes of dementia if we are to find effective ways to treat and prevent the condition, and that means we must invest in research."
What Could Your Eyes Reveal About Your Health?
This isn't the first time scientists have found a link between slow walking and poor health. In 2009, a team of researchers discovered a strong association between the speed of someone's walk and their chances of developing heart disease.
Another study, published in theJournal of the American Medical Association, discovered a link between fast walking in elderly people and living a longer life.
Related on HuffPost:
Loading Slideshow
Lifestyle Changes To Help Prevent Dementia

Drink Decaffeinated Coffee

A study at Mount Sinai School of Medicine found that <a href="http://www.huffingtonpost.co.uk/2012/02/01/decaffeinated-coffee-preserves-memory-diabetes_n_1246240.html" target="_hplink">decaffeinated coffee improves the brain's energy metabolism - linked to cognitive decline</a> - in those with Type 2 diabetes. "This is the first evidence showing the potential benefits of decaffeinated coffee preparations for both preventing and treating cognitive decline caused by type 2 diabetes, ageing, and/ or neurodegenerative disorders," said lead researcher, Dr Giulio Maria Pasinett.

Play Brain-Teasing Games

Everyday <a href="http://www.huffingtonpost.co.uk/2011/12/01/puzzles-and-exercise-help-beat-dementia-symptoms_n_1122502.html" target="_hplink">games, puzzles and tasks were able to postpone decline in cognitive function and the ability to carry out everyday tasks, in dementia patients, for at least a year</a>, according to research from the University of Erlangen in Germany, published in the journals BMC Medicine.

Eat Less

<a href="http://www.huffingtonpost.co.uk/2011/12/20/eat-less-remember-more-and-other-memory-boosters_n_1160584.html" target="_hplink">Eating fewer calories could help boost memory and cognitive function</a>, according to a study at the Catholic University of the Sacred Heart in Rome. Researchers hope to mimic the same effect with a drug in the future, bringing hope to Alzheimer's sufferers as well as those suffering from injury-related memory loss.

Eat Fish

Researchers at the University of Pittsburgh Medical Centre and School of Medicine found that <a href="http://www.huffingtonpost.co.uk/2011/11/30/eating-fish-protects-against-alzheimers_n_1120156.html" target="_hplink">people who ate baked or grilled fish regularly reduced their risk of developing Alzheimer's</a>. Reseracher Cyrus Raji said: "The results showed that people who consumed baked or broiled (grilled) fish at least one time per week had better preservation of grey matter volume on MRI in brain areas at risk for Alzheimer's disease."

Play The Wii Fit

<a href="http://lifestyle.aol.co.uk/2012/01/17/why-a-wii-workout-could-be-better-than-the-gym-for-over-50s/" target="_hplink">Working out using virtual games such as the Wii Fit could slow cognitive decline in the over 50s</a>, researchers from Union College in the US found. Participants aged between 58 and 99 were given a 3D exercise game to play. Compared to the control group who were asked to use a regular exercise bike, the 'cybercycle' group had a 23% decrease in advancement of mild cognitive impairment and showed improved 'executive function'.

Do The Seven-Step Plan

A study in The Lancet Neurology suggest that <a href="http://www.huffingtonpost.co.uk/2011/07/19/new-study-shows-seven-way_n_901934.html" target="_hplink">3m cases of Alzheimer's across the world could be prevented in seven simple ways</a>. The report recommends quitting smoking, increasing physical activity, controlling your blood pressure and diabetes risk factors as well as managing depression and obesity to help combat the disease.