A 14-year-old girl suffering from an eating disorder after being bullied at school was found hanged at home, an inquest heard on Tuesday.
Public schoolgirl Fiona Geraghty was being picked on because of her weight and felt "unwantable" among her peer group.
The teenager, who attended £5,910 per term King's College in Taunton as a day pupil, was developing bulimia because of her fears about her weight.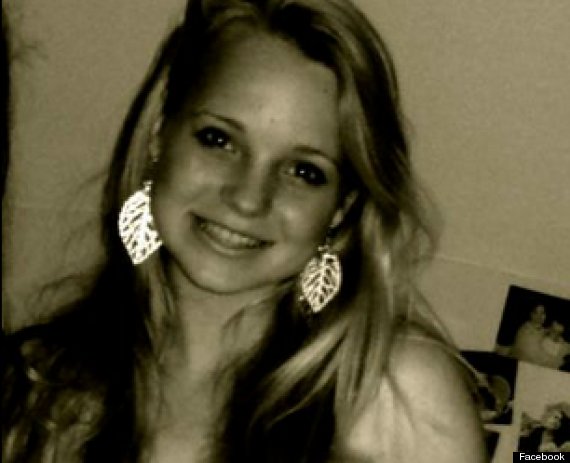 Fiona was described as having a "very poor body image".
Fiona was found hanging on July 14 last year at home in Nailsbourne, near Taunton, by her father, John Geraghty, a pathologist.
The hearing heard that after her father found her body he discovered a note Fiona had left in her bedroom. Details of the note were not disclosed at the inquest in Taunton.
Fiona's mother, Elspeth Geraghty, a GP, told the inquest that Fiona had difficulty in settling in at school after starting there in September 2010.
"In the first term Fiona did have some relationship issues with girls in her peer group," she said.
"Fiona appeared to have a real fear of puberty and the fear of growing into a woman.
"Fiona had a very poor body image."
Dr Geraghty said the school became involved in dealing with the problems with the other girls.
She told the hearing she was first alerted to the possibility her daughter was suffering from bulimia when she was contacted by Fiona's housemistress in February last year.
"She said she had seen Fiona vomiting," she told the hearing.
Dr Geraghty said she was concerned because there was a history of eating disorders in their family and took Fiona to see their GP.
"Fiona said she started vomiting following taunts about her size," Dr Geraghty said.
The GP referred Fiona to the Child and Adolescent Mental Health Services (CAMHS) in Taunton, where she saw Ross Gillanders, a community psychiatric nurse.
Fiona was seen by Gillanders four times in April and May before being discharged.
"Fiona was a clever girl and I believe she would have told Ross Gillanders what she felt he wanted to hear," Dr Geraghty said.
"Fiona was at the time ... 14 years old. I believe that Ross Gillanders was naive.
"I believe that sums up the services CAMHS provided my daughter and an examination by a child psychiatrist would have discovered her mental turmoil."
Dr Geraghty said her daughter, who was achieving a string of A and B grades at school, had a couple of minor disagreements with her parents over messages she posted on Facebook in the weeks before her death.
Dr Geraghty said she and her husband were planning on moving Fiona and her older sister to Ampleforth College in North Yorkshire when Fiona died.
The court heard the cause of death was hanging.
Toxicology tests came back negative for alcohol or drugs.
The inquest heard Fiona weighed around 60kg and had a body mass index (BMI) of 20.9.
She was sporty and loved horses but had been sidelined because of a knee injury.
The letter from Fiona's GP referring her to CAHMS stated: "She says she started doing this following a number of taunts from girls because she is fat."
Gillanders told the inquest that Fiona presented as someone suffering from 'disordered eating' rather than an eating disorder.
"She didn't come across as secretive to me," he said.
"In Fiona's case there was no suggestion that indicated she was hiding anything from me."
Gillanders said Fiona's weight had stabilised and some of the other problems she faced were being resolved.
"We discussed the reasons why Fiona may have been targeted by this girl and the possibility of jealously," he said.
"Her power was waning and people realised she wasn't actually that nice."
Gillanders said Fiona told him 'I am not wanted' by members of her peer group.
"This had been addressed as she was leaving the school and looking forward to going to Yorkshire," he said.
Extracts from Mr Gillanders' notes were also read to the inquest.
"She feels isolated and concerns about her size fuels the eating disorder," he wrote.
"She has started to think about herself in terms of her weight."
The notes stated that Fiona wanted to weigh 50kg.
"There appears to be one girl who appears to be controlling the others," the notes stated.
"Fiona says that if she was slimmer she would be accepted."
Gillanders defended the decision to discharge Fiona after four sessions and a follow up a month later.
"She didn't want to engage with the service and I had to think about the long term and I didn't want to put her off therapy," he said.