A teenager who stabbed his girlfriend to death on Boxing Day as she babysat two young children was jailed for life with a minimum 25-year term today, Hertfordshire Police said.
Tony Bushby, 19, murdered art student Catherine Wynter, 19, known as Katy, and left her slumped against the fridge in the kitchen of her sister's home.
A post-mortem examination showed she had 23 separate wounds on her body and 13 serious stab injuries - some on her hands as she tried to shield herself.
Bushby blamed the murder on one of four friends on the social networking site.
But detectives discovered he invented the profiles to fool Miss Wynter in a "malicious web of deception".
He used the bogus profiles to send the victim flattering messages about himself and to make it appear she was communicating directly with his friends.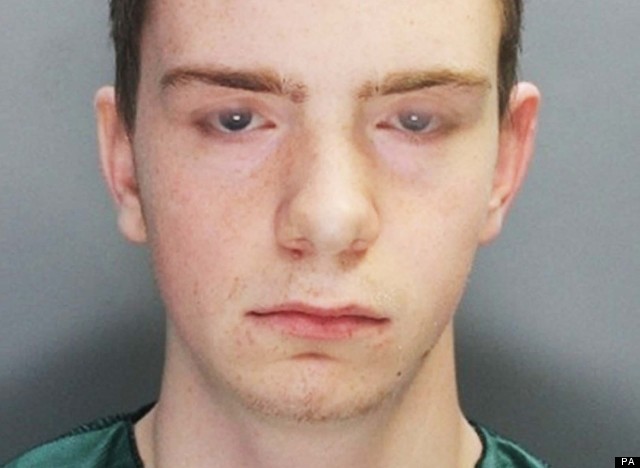 Bushby, 19, set up a network of fake Facebook profiles to intimidate Wynter
Detective Inspector Carl Foster said: "Bushby planned his attack on Katie and fabricated a story to try and cover his tracks.
"He had created a fantasy world around him, unbeknown to Katie, who was totally innocent to what was going on.
"He has taken the life of a young girl in a most brutal way.
"He is a dangerous man and it is right that the jury have seen through his lies and convicted him of murder.
"Whilst the sentence passed reflects the severity of his actions, nothing will bring Katie back to her family. Our thoughts are with them at this time."
Miss Wynter's family described her as "one in a million" and Bushby as "pure evil".
In a statement they said: "Katie was a loving daughter, sister and auntie and we are all so very proud of her. The last few months have been unbearable; losing her has left a hole in our lives which can never be filled."
The statement added that: "His sentence is nothing less than he deserves, however at the end of it he will have his life.
"Not only do we struggle to get through every day without her, he has ruined every Christmas for our family in the future as well.
"We as a family have been given a life sentence by him."