Government-led troops have moved on the Syrian city of Aleppo, according to the rebelling Free Syrian Army (FSA).
Tanks are said to be heading into the city, which the Assad regime has said is occupied by rebels trying to turn the city into a hub for terrorist activities.
According to the FSA, one wave of tanks has already been repelled before the tanks moved into the south west of the city, however there have been no independent verifications of their claims.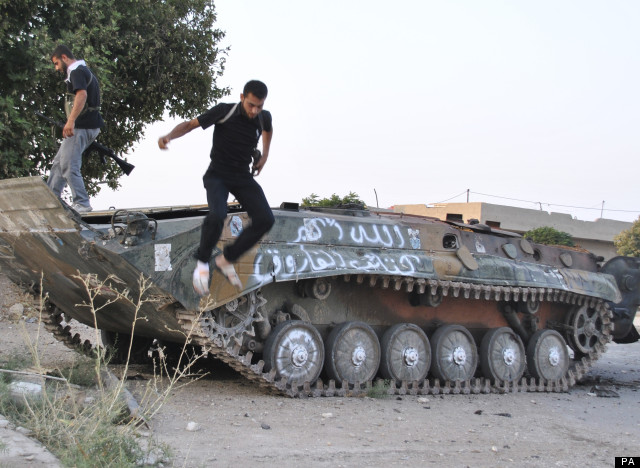 A wrecked vehicle in Aleppo
The fighting in Aleppo has claimed the lives of at least 145 rebels and civilians in the last six days, according to the Britain-based Syrian Observatory for Human Rights.
Elsewhere, a group of 24 campaigners has protested outside the Russian embassy in Scotland to signify what they say is the number of people dying every day in the Syrian uprising.
Syrians living in Scotland joined with Amnesty International at the embassy in Edinburgh to mark 500 days since the start of the conflict.
The charity said it has the names of more than 12,000 men, women and children who have died since the start of the conflict. It is calling on the international community to bring bloodshed in the country to an end.
SUBSCRIBE TO & FOLLOW UK DAILY BRIEF