Police are appealing for witnesses after two scantily clad women were caught on CCTV smashing up a bus station with a hammer.
Police released images of a woman in a black mini dress holding a clasp handbag, and what appeared to be her accomplice who was wearing a white skirt and dark top.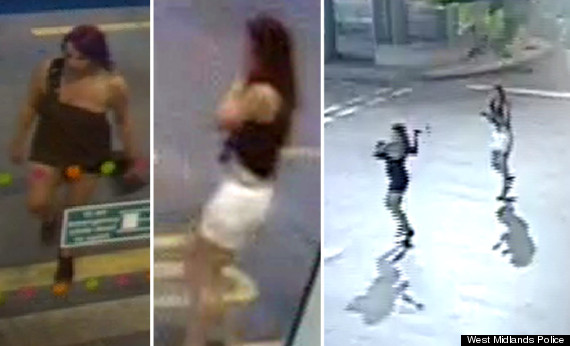 Police appealing for witnesses have released CCTV images of two women


The attack occurred on Saturday 11 August in Wolverhampton at around 2am.
PC Neil Thompson, from Wolverhampton Police, said: "The woman repeatedly threw the hammer at the glass windows smashing two of the panes and causing £16,000 worth of damage.
"The attack seems to be completely random but thankfully the incident was caught on CCTV and we hope that those responsible can be identified from the images."
The case echoes that of the Buxom bandit in Australia, a blonde woman with a large chest and a revealing top who was caught on CCTV brandishing a knife at a service station attendant before making off with cash from the till.
If you have any information please contact the Wolverhampton Police on 101, alternatively call Crimestoppers on 0800 555 111.