The Gangnam Style parodies continue to come thick and fast and now Saudi Arabia has thrown its hat into the ring.
Dressed in red-checked keffiyehs and baggy white trousers, a troupe of Saudi youths perform the giddy-up, throw in some crotch thrusting and generally have a ball.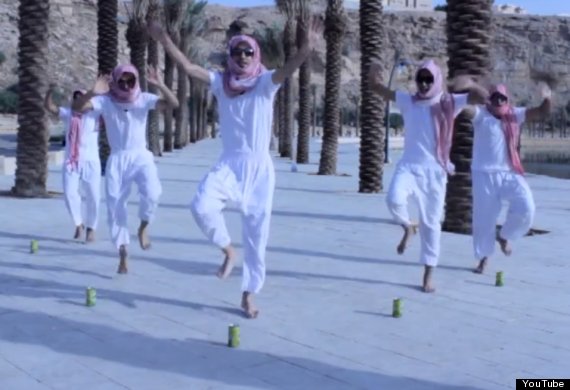 Doing it Gangnam Style in Saudi Arabia
Ok, so it's obviously one of the chaps hiding under a veil (indeed a pair of burka beauties appear later in the clip - again, we're pretty sure it's just the guys playing dress-up.) Posted on YouTube on November 3, the clip has clocked up nearly three million views in just three days.
The original infectious tune is the product of an until now little-known South Korean rapper known as PSY (short for "psycho").
SEE ALSO:
It adds: "It took more than three months for world star Justin Bieber to break that with his hit-song 'Boyfriend'. It was three years before the music video for Lady Gaga's 'Poker Face' broke the 130 million mark."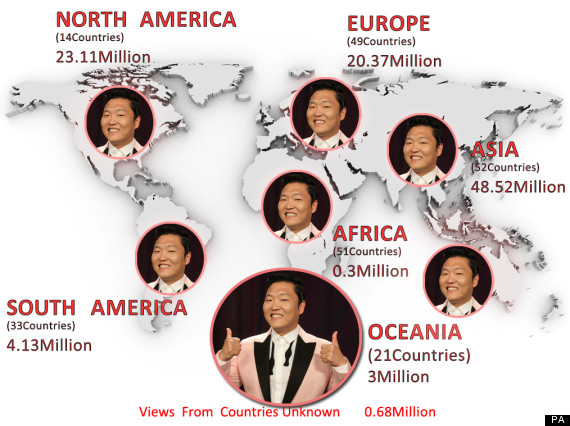 YouTube figures chart PSY's global ascent
SUBSCRIBE TO & FOLLOW UK DAILY BRIEF