So the all-singing, all-dancing, big-screen version of 'Crying & Fighting: The Musical' has arrived in our cinemas. But will it make you blub more than a gamine Anne Hathaway singing 'I Dreamed A Dream'? Use our handy flowchart to find out...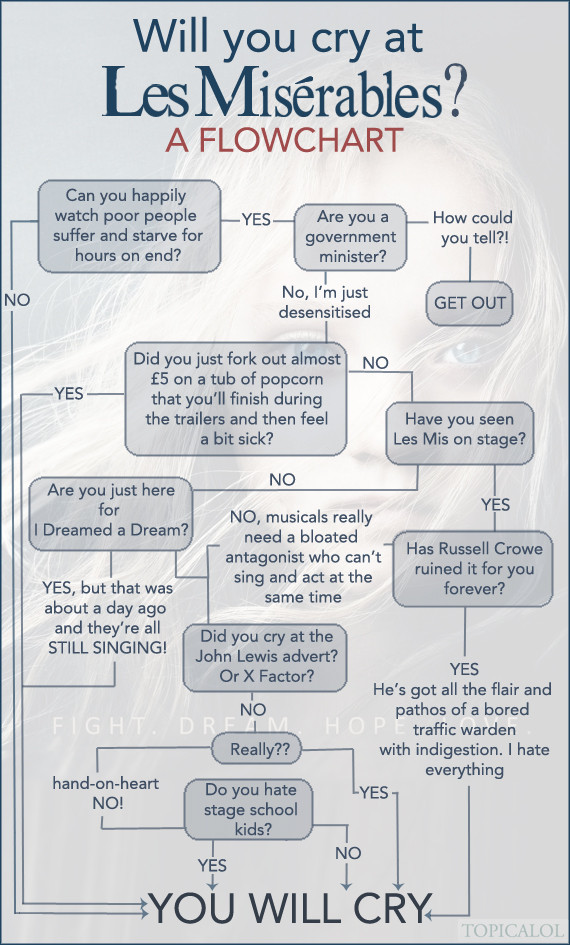 SUBSCRIBE AND FOLLOW
Get top stories and blog posts emailed to me each day. Newsletters may offer personalized content or advertisements.
Learn more