 It's looking like another great year for comedies at the Oscars, with 'Lincoln' - the hilarious tale of one man emancipating the slaves while wearing a comedy beard - leading the 2013 Academy Award nominations.
'Lincoln' star and Hollywood's leading funny man, Daniel Day-Lewis, is up against fellow gag-merchants like Denzel Washington and Joaquin Phoenix in the Best Actor category.
The Best Actress nominees, meanwhile, include the always-hilarious Naomi Watts and rising comedy star Jessica Chastain, who plays a put-upon CIA officer in the caper movie 'Zero Dark Thirty: The Hilarious True Story Of How It Took So Long To Find Bin Laden'.
And while a comedy is normally a shoo-in to win Best Picture - at least one has won in the past 50 years - this is the first year that all nine nominees are laugh-a-minute funnyfests. As well as 'Lincoln' and 'Zero Dark Thirty', they include slapstick comedy 'Beasts of the Southern Wild', French romcom 'Amour', and the musical farce 'Les Miserables'.
'Skyfall', the James Bond film starring Daniel Craig as the hapless eponymous spy, sadly failed to receive nominations in any of the major categories - although it has been nominated for Best Song, due to its comedic rhyming of "skyfall" with "crumble".
As usual, the Best Supporting Actor and Actress categories are dominated by performers offering dark relief in otherwise comedic movies.
"As in all the previous years, it's great to see comedies being recognised at the Academy Awards," said nominations host and acclaimed dramatist Seth MacFarlane, shortly before going on to make a lame joke about Hitler.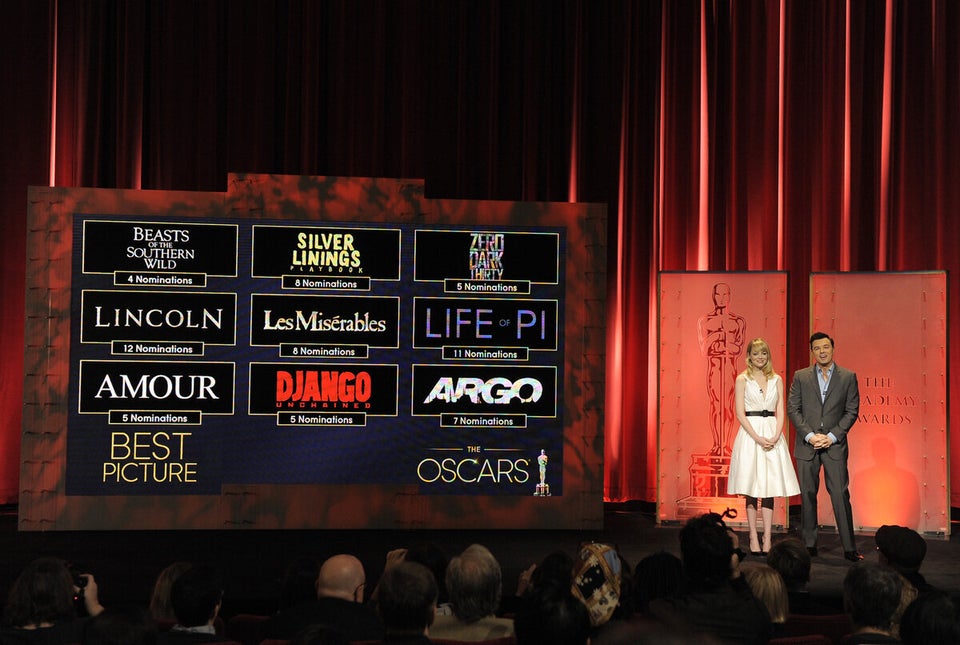 Oscar Nominations