Apple now has 100 product designers and engineers working on a futuristic 'iWatch', a new report suggests.
The wristwatch-phone hybrid would be a curved glass, touchscreen device, with a variety of functions among which might include messaging, music playback and mapping.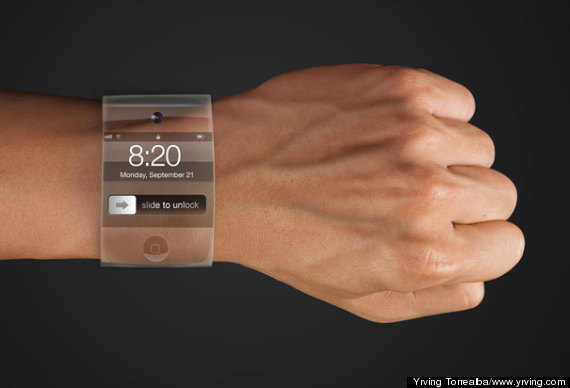 Bloomberg says senior director of engineering James Foster and program manager Adam Pantfoerder are working on the device.
"Our north star is "Great Products." We would never do something that isn't a great product, not why we're on this earth," he said.
SUBSCRIBE TO & FOLLOW UK TECH