Three Britons are believed to be among 19 tourists killed in a hot air balloon crash near the Egyptian city of Luxor.
The balloon caught fire and exploded at 1,000ft, before plunging into a sugar cane field west of Luxor, which is 320 miles (510km) south of the capital Cairo.
One other British tourist is believed to be in hospital, according to tour operator Thomas Cook.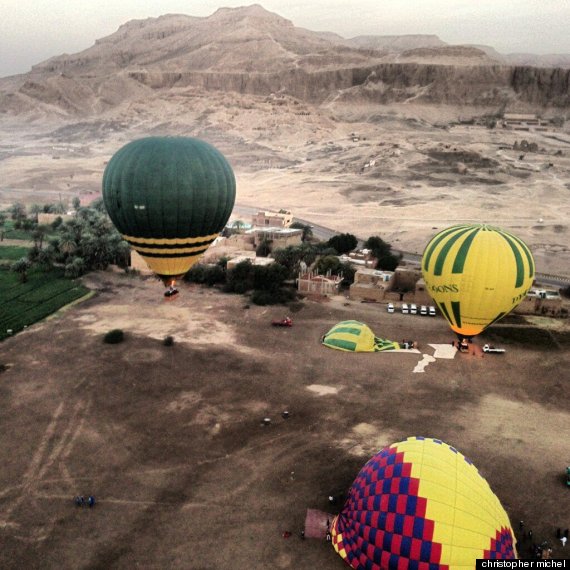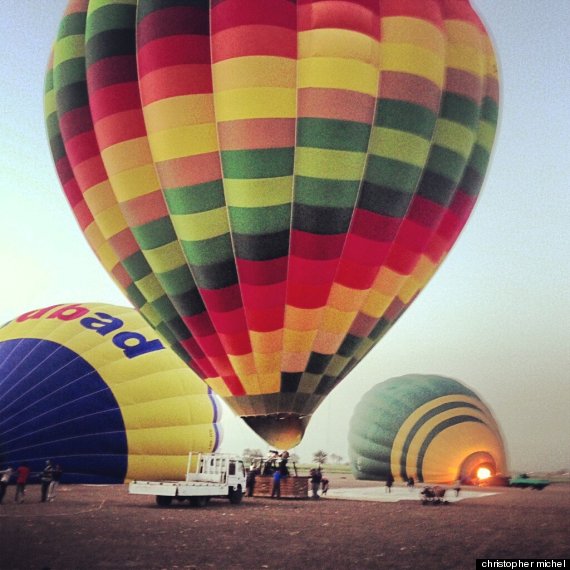 Pictures of the crash taken by tourist Christopher Michel
Thomas Cook, who operated the tour, said it was working with local officials and a full investigation would be taking taking place.
"While this investigation is under way, Thomas Cook UK has temporarily suspended sales of hot air balloon rides in Egypt," the company added.
Thomas Cook was giving no more details of those killed or injured, although it was thought that one of the dead Britons was an English male.
The company has around 150 clients in the Luxor area at present. The company was not giving out any information about just when the four Britons involved had started their holidays or what their package involved.
It is thought the one surviving Briton has been flown to hospital in Cairo more than 300 miles away. It was reported that this survivor had 70% burns.
The two Britons who initially survived are believed to have been among nine in the balloon who had leapt to the ground as the fire began. The rest of the tourists are thought to have died in the explosion.
Thomas Cook UK has opened a hotline for concerned relatives who have guests in resort - 0800 107 563
The casualties are believed to include two French, four Japanese and nine Hong Kong tourists, according to a security official in the country. Two Egyptians were also killed in the balloon crash, reported the BBC.
It is unclear how many survived the crash, but initial reports suggest only the pilot and one other person survived.
Ahmed Aboud, a spokesman for companies that operate balloon flights in the area, told the Reuters news agency the tourists were from a variety of countries.
"There were 20 passengers aboard. An explosion happened and 19 passengers died. One tourist and the pilot survived," he said by telephone. Aboud said he was the representative of eight companies that operate balloons in Luxor.
A Foreign Office spokesman: "We are aware of the reports and we are making urgent inquiries with the authorities in Egypt."
An AP reporter at the crash site said he saw eight bodies being put into body bags and taken away.
Cherry Tohamy, an Egyptian living in Kuwait who was on holiday in Luxor, was in another balloon which was landing when she heard an explosion and saw flames from a balloon above.
She told the BBC: "Our pilot told us that the balloon had hit a high pressure electrical cable and a cylinder on board exploded.
"People were jumping out of the balloon from about the height of a seven-storey building."
Hot air balloon trips, usually at sunrise over the Karnak and Luxor temples as well as the Valley of the Kings, are popular with British visitors to Egypt.
Sixteen people were hurt, including two British women, when a balloon crashed during a tour of Luxor in April 2009. The balloon was believed to have hit a mobile phone transmission tower near the banks of the Nile.
GRAPHIC WARNING: Hot Air Balloon Crash in Egypt
SUBSCRIBE AND FOLLOW
Get top stories and blog posts emailed to me each day. Newsletters may offer personalized content or advertisements.
Learn more