The Huffington Post pictures of the day brings you the very best images from around the world chosen by our own photo editors, Elliot Wagland, Matthew Tucker and Tahira Mirza.
We would love to hear your thoughts on the stories of the day - leave a comment at the bottom of the blog.
12/03/2013 16:40 GMT
Giddy Up! It's The Leadership Race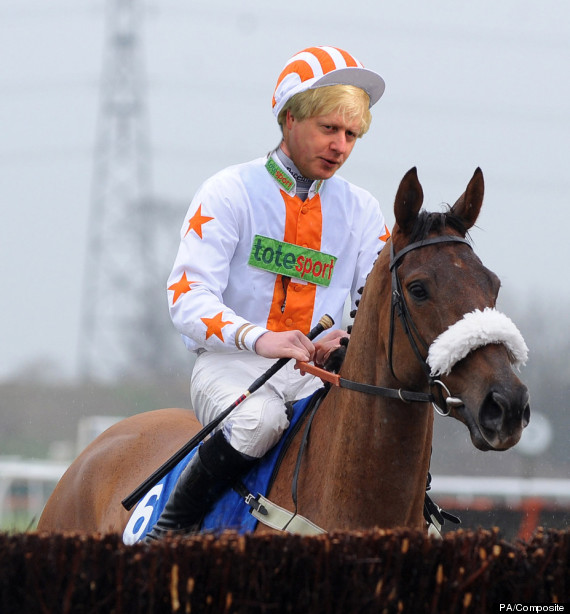 Rumours abound in the political world of a number of plots to replace David Cameron as Conservative leader. In honour of this week's Cheltenham Festival, HuffPost UK Picture Desk have compiled a list of top runners and riders, each hoping to jockey themselves into position and whip the party into shape...
12/03/2013 16:40 GMT
Aurora Shooter In Court James Holmes sits with defense attorney Tamara Brady during his arraignment in district court in Centennial, Colo., on Tuesday, March 12, 2013. Judge William Blair Sylvester entered a not guilty plea on behalf of James Holmes on Tuesday after the former graduate student's defense team said he was not ready to enter one. 12/03/2013 16:21 GMT
Now That's A Way To Get Publicity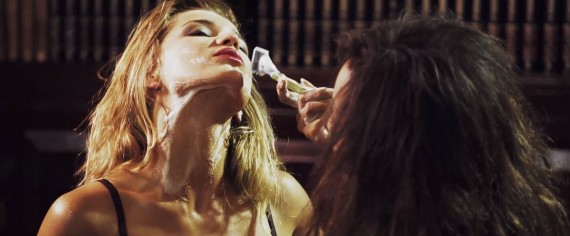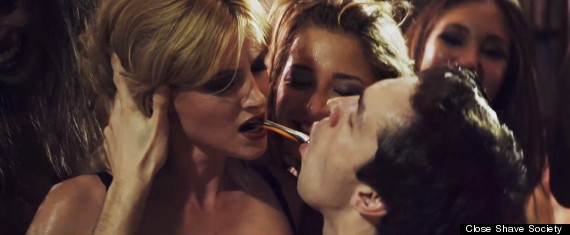 The Close Shave Society has launched a new advertising campaign which will certainly grab your attention. Close Shave Society is an online subscription service offering razor blades to men and women. They cost 50% off what you pay in stores while maintaining the highest quality. Even better than that, we deliver them straight to you in a sleek package that fits through your letter box. There is no long term commitment, no added shipping cost, we make it as easy as possible for you to keep clean shaved. After many months of sampling different razors and many nicks and cuts later we found the one we wanted to use. A German manufactured blade that is of the same quality as the leading brand but without all the unnecessary add ons like a vibrating handle. Although we could have outsourced to Asia and improved our margins greatly we decided to keep the business within the EU and deliver the best shave we could. Take a look HERE and see what you think.
12/03/2013 16:14 GMT
Taking A Tough Tumble Poole Master and jockey Tom Scudamore falls during the JLT Specialty Handicap Chase during day one of the 2013 Cheltenham Festival at Cheltenham Racecourse, Gloucestershire.
12/03/2013 16:11 GMT
Golfer Falls Down Sinkhole Hank Martinez, top, Ed Magaletta, right, and Russ Nobbe, look into an 18-foot-deep and 10-foot- wide sinkhole that golfer Mark Minhal fell into while playing golf at the Annbriar Golf Course in Waterloo, Ill. Mihal, 43, a mortgage broker from Creve Coeur, Mo., was hoisted to safety with a rope and suffered a dislocated shoulder. 12/03/2013 16:01 GMT
Fern Does The Splits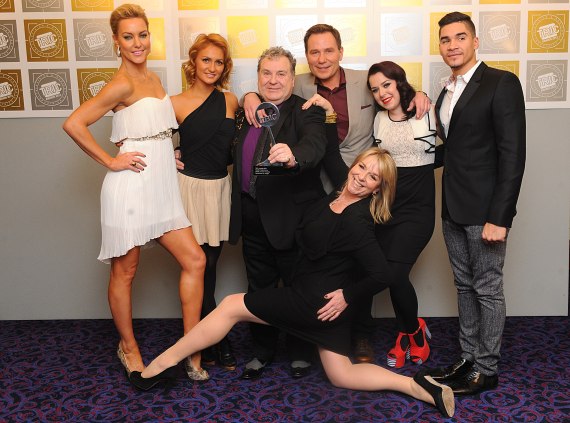 Natalie Lowe, Aliona Vilani, Russell Grant, Richard Arnold, Dani Harmer, Louis Smith and Fern Britton (centre) at the 2013 TRIC Awards, at Grosvenor House on Park Lane, London.
12/03/2013 15:39 GMT
Brighton Blanketted By Snow
Brighton beach is covered in a blanket of snow on March 12, 2013 in Brighton, England. Snowfall is affecting Southern parts of the UK with yellow weather warnings issued for London and South-East England.
12/03/2013 15:36 GMT
Who's The Toughest...Lilly Or Boris? Lilly Becker and judo fighter Ole Bischof at a training session at Favela Rocinha. Lilly and husband Boris Becker are in town for the Laureus Sports Awards. Featuring: Ole Bischof,Boris Becker Where: Rio De Janeiro, Brazil
12/03/2013 15:28 GMT
Celebrities On Ice tour Beth Tweddle and her skating partner Dan Whiston at the launch of the Celebrities On Ice tour at the Ice Bar, London.
12/03/2013 14:40 GMT
How's Your Head? Anna Cappellini and Luca Lanotte, of Italy, collide with Neil Brown, of the Czech Republic, during a practice session for the World Figure Skating Championships Tuesday, March 12, 2013, in London, Ontario. SUBSCRIBE TO & FOLLOW UK DAILY BRIEF