Maplin will become the first UK retailer to sell 3D printers on the High Street.
3D printing itself has been around for more than a decade, but has been making a push into becoming a true 'consumer' gadget for the last several years.
Some 3D printers, such as the £1,800 MakerBot Replicator 2, have become regarded as true 'mainstream' success stories -- despite only selling a relatively small number of units.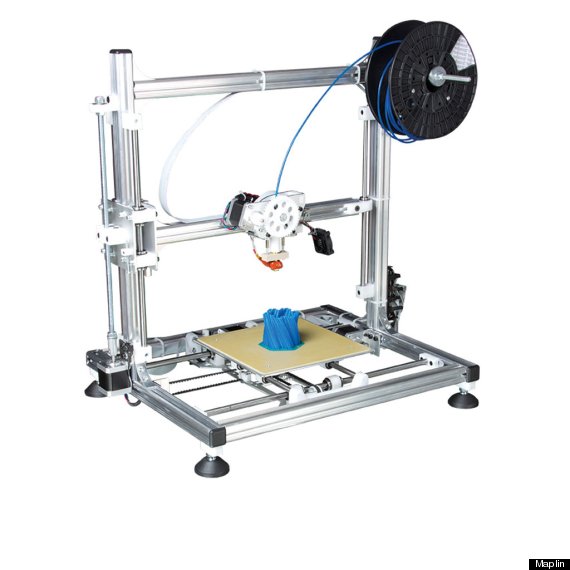 The kit comes with five metres of plastic tubing, used as the 'ink' for the 3D printer. New cartridges cost £30, and the maximum size of objects - which usually require some finishing after printing - can be 7.8-inches.
"I hope some children will be using this rather than playing video games."
Maplin might not have the molopoly for long, though - according to PC Pro Tesco is considering selling the machines, though it is making "no promises".
SUBSCRIBE TO & FOLLOW UK TECH