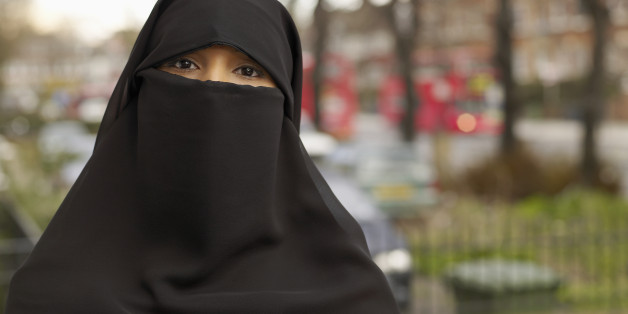 A young Muslim woman in a burka was told by the judge to take off her face veil, as she took to the dock to enter her plea, because someone could impersonate her.
The woman is accused of allegedly intimidating a witness, involved in a separate case, in June this year.
"While I obviously respect the right to dress in any way she wishes, certainly while outside the court, the interests of justice are paramount.
"I can't, as a circuit judge, accept a plea from a person whose identity I am unable to ascertain.
"It would be easy for someone on a later occasion to appear and claim to be the defendant. The court would have no way to check on that."
Official guidelines from the Ministry of Justice for the wearing of the niqab in court were published in 2007. It states: "A sensitive request to remove a veil may be appropriate, but should follow careful thought as attending court itself is a daunting prospect for witnesses, and may affect the quality of evidence given.
"Where identification is an issue, it must be dealt with appropriately and may require the witness to make a choice between showing her face or not giving evidence.
Prosecutor Sarah Counsell said the police officer in charge of the case was content that he recognised the defendant while she was in the burka, and the defendant had agreed to have a female police officer verify her identity.
But Judge Murphy said: "There is the principle of open justice and it can't be subject to the religion of the defendant whether the principle is observed or not.
"I am not saying this because of the particular form of dress by this defendant, I apply that to any form of dress that had the same issues."
The case was adjourned, and will reopen on 12 September.
COMMENTS ARE CLOSED FOR LEGAL REASONS
SUBSCRIBE TO & FOLLOW UK DAILY BRIEF