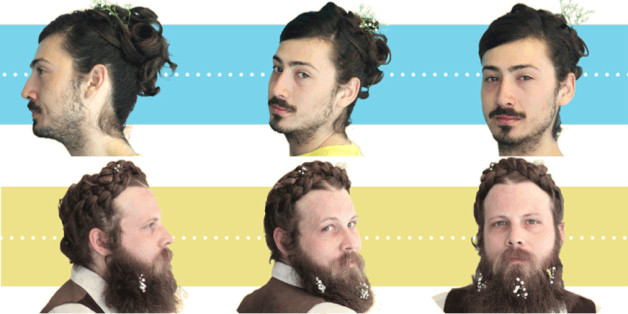 In the interest of gender equality, a handful of long-haired guys put themselves at the mercy of a hair stylist. Their aim? To get 'lady hair'. Because why should us women get all the (hair-related) fun?
And we admit they've got a point.
Guys With Fancy Lady Hair
MyDaily's style writer Daisy Sitch said: "For those with long hair an updo fix is the perfect way to mix things up - ideal for guys on the go looking for a no muss, no fuss style that still shows they've taken a little time over their appearance."
Katie Jones, deputy editor on MyDaily.co.uk, said: "My favourite is the sass bun - I find it quite terrifying that from the back, the hair looks just as it would on a woman. Mike Johnson can definitely pull off a curly updo."
From Brigitte Bardot to Mother Of The Bride, we think that the guys in the photos look really... um... pretty.
What do you think of the transformations? Let us know in the comments below.
SUBSCRIBE TO & FOLLOW UK LIFESTYLE