We live in a world of hand sanitisers and anti-bacterial sprays, where war is waged in germs on a daily basis. But are we compromising our immune systems by living in an overly clean environment?
This, says experts, is what may be contributing to a surge in cases of Alzheimer's disease in developed countries.
Scientists have linked the "hygiene hypothesis" - the idea that lack of exposure to germs, viruses and parasites harms the immune system - to rising rates of Alzheimer's in richer nations.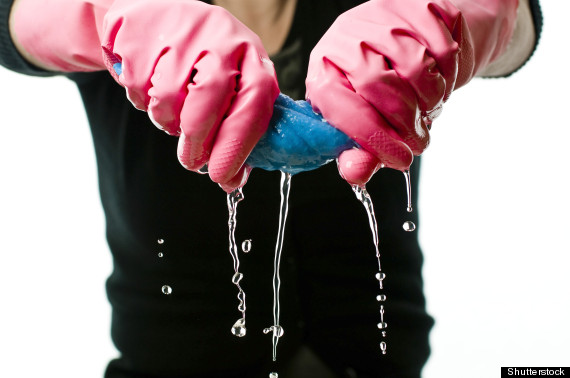 Evidence shows that countries where the risk of infection is relatively low have more people suffering from Alzheimer's.
Likewise, better sanitation and the expansion of cities go hand in hand with higher incidence of the disease, the most common form of dementia.
Taken together, infection levels, sanitation and urbanisation account for 42.5% of the variation in rates of Alzheimer's between different countries.
Dr Molly Fox, from Cambridge University, who led the new research published in the journal Evolution, Medicine and Public Health, said: "The 'hygiene hypothesis', which suggests a relationship between cleaner environments and a higher risk of certain allergies and autoimmune diseases, is well established.
"We believe we can now add Alzheimer's to this list of diseases. There are important implications for forecasting future global disease burden, especially in developing countries as they increase in sanitation."
Story continues below the slideshow:
Loading Slideshow
Make Your Meals A Rainbow

That doesn't mean you should pour out a bag of Skittles at each meal. Try to eat foods of a variety of natural colors to gain antioxidants, said Dr. Amen.

Avoid These Fruits

Just because something is a fruit, doesn't mean you should chow down on it, according to Dr. Daniel Amen, author of "Use Your Brain To Change Your Age." For brain health, Dr. Amen recommends food with a low glycemic index -- which measures how quickly food increases blood sugar -- and a lot of fiber, which benefits your intestinal tract. Certain fruit like pineapple and watermelon have high glycemic indexes and should be avoided, advises Dr. Amen. Instead, incorporate fruits like blueberries, apples, oranges, cherries, kiwi, strawberries and raspberries. When it comes to fiber, consider adding coconut to your diet. <em>Correction: In a previous version of this slide, "blood pressure" was incorrectly inserted where "blood sugar" is.</em>

You Need Fat

Don't eliminate all of the fat in your diet. Instead, focus on incorporating good fats. In fact, if your cholesterol drops too low, you may be at greater risk for depression, according to Amen <a href="http://www.psychologytoday.com/blog/the-breakthrough-depression-solution/201106/low-cholesterol-and-its-psychological-effects" target="_hplink"> and several studies on low cholesterol</a>. So what exactly are "good fats"? Dr. Amen advises people to eat foods rich in omega-3s to promote brain health, including almonds, walnuts, brazil nuts, fish, lamb, avocados and green leafy vegetables. Another added benefit of eating good fats? "Your vitamins are actually absorbed better when you eat them with a little bit of fat," said Dr. Amen.

Choose Your Meat Wisely

While you generally want to avoid bad fats, if you choose to eat steak, "you want to go with grass-fed, hormone-free, free-range meats" rather than grain-fed meats, said Dr. Amen. "When you feed the animals the high-glycemic foods, they actually produce less of the good fat and more of the bad fat. So they're not as good for you." In other words, what your food eats affects your health too, according to Dr. Amen. <em>Photo courtesy of <a href="http://www.flickr.com/photos/mdid/" target="_hplink">mdid</a></em>

Herbs And Spices Don't Just Add Flavor

Next time you're whipping up some grub, turn to your spice rack for an extra brain boost. Spices and herbs may do more for your health than you realize. According to Dr. Amen, cinnamon balances blood sugar; garlic, oregano and rosemary increase blood flow to the brain; curry acts as an anti-inflammatory; and saffron can have anti-depressant effects. <em>Photo courtesy of <a href="http://www.flickr.com/photos/spence_sir/" target="_hplink">S. Diddy</a></em>

Pour Out That Juice

Next time you're craving a cold glass of juice with your breakfast, think again. "Juice is sugar that is unwrapped from its fiber source, and whenever you unwrap sugar from its fiber source, it can turn toxic in your body," said Dr. Amen. <em>Photo courtesy of <a href="http://www.flickr.com/photos/mamchenkov/" target="_hplink">Leonid Mamchenkov</a></em>

What You Eat For Breakfast Matters

You may be dreaming about that delicious breakfast muffin all night, but you should probably steer clear of the breakfast pastries. "There's way too much bad fat and sugar," said Dr. Amen. Instead, he recommends a protein-heavy breakfast like a few boiled eggs, nuts and an apple. While Dr. Amen suggests eating lean protein at each meal, he believes it is "especially important in the morning because it helps you focus," he said. <em>Photo courtesy of <a href="http://www.flickr.com/photos/15216811@N06/" target="_hplink">Nicola since 1972</a></em>

Find Supportive Friends

The last thing you need when you're trying to eat healthy are friends who try to coerce you to be unhealthy. "You have to deal with the food pushers in your life because they'll steal your health," said Dr. Amen. "The health of the people you spend time with will often determine your longevity." Make sure your friends understand and support your decision to eat healthier, and try to find other people who who are on the same healthy path as you.
The scientists looked at the link between hygiene and Alzheimer's rates in 192 rich and poor countries. They adjusted the findings to take account of differences in birth rate, life expectancy and age structure.
Access to clean drinking water was one area said to have a high impact on Alzheimer's rates. Countries such as the UK and France, where this is universal, had a 9% higher incidence of Alzheimer's than countries such as Kenya and Cambodia where less than half the population can access clean water.
A similar pattern emerged from comparisons between countries with low and high rates of infectious disease.
Super-clean Switzerland and Iceland, with very low rates, were 12% more affected by Alzheimer's than China and Ghana, whose infection rates are high.
The more urbanised countries also experienced higher rates of Alzheimer's irrespective of life expectancy. In the UK and Australia, where more than three quarters of the population lived in urban areas, Alzheimer's incidence was 10% higher than in Bangladesh and Nepal, where less than a 10th of people had their homes in towns and cities.
Overall, differences in levels of sanitation, infectious disease and urbanisation accounted for 33%, 36% and 28% of the variation in Alzheimer's rate between countries.
Previous research has shown that Alzheimer's affects fewer people in Latin America, China and India than it does in Europe.
Even within those regions, prevalence is lower in urban than in rural areas, according to the new findings.
The hygiene hypothesis is based on the assumption that lack of contact with "dirt" in the form of bacteria and other infectious agents upsets the development of white blood cells, key elements of the immune system.
In particular, T-cells are said to be affected. T-cells have a variety of functions, including attacking and destroying foreign invaders and marshalling other parts of the immune system.
Some, known as "regulatory" T-cells, reign in the immune system when it starts to get out of control. Dysfunctional regulatory T-cells can lead to inflammation and autoimmune disorders.
Regulatory T-cell deficiency is linked to the type of inflammation commonly found in the brains of people with Alzheimer's disease.
The researchers wrote in their paper: "Exposure to micro-organisms is critical for the regulation of the immune system."
Since the turn of the 19th century, such exposure had increasingly diminished in wealthier nations due to lack of contact with "animals, faeces and soil".
"The increase in adult life expectancy and Alzheimer's prevalence in developing countries is perhaps one of the greatest challenges of our time," said Dr Fox.
"Today, more than 50% of people with Alzheimer's live in the developing world, and by 2025 it is expected that this figure will rise to more than 70%.
"A better understanding of how environmental sanitation influences Alzheimer's risk could open up avenues for both lifestyle and pharmaceutical strategies to limit Alzheimer's prevalence.
"An awareness of this by-product of increasing wealth and development could encourage the innovation of new strategies to protect vulnerable populations from Alzheimer's."
The hygiene hypothesis is normally thought to be most relevant in childhood, when the immune system is still developing. But in the case of Alzheimer's, exposure to microbes across a person's lifetime might be important, say the scientists. This is because regulatory T-cell numbers peak at various points in life, for example at adolescence and middle age.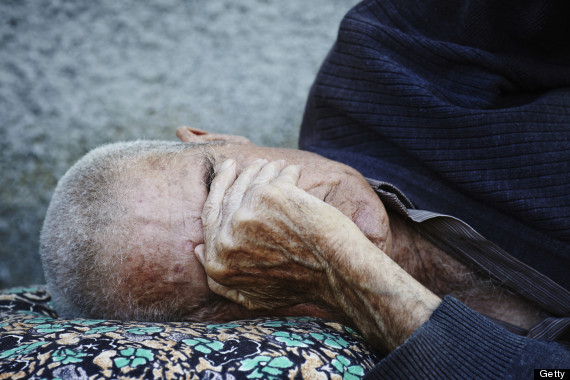 Dr James Pickett, head of research at the Alzheimer's Society, said: "We known for some time that the numbers of people with Alzheimer's varies between countries. That this discrepancy could be the result of better hygiene is certainly an interesting theory and loosely ties in with the links we know exist between inflammation and the disease.
"However it is always difficult to pin causality to one factor and this study does not cancel out the role of the many other lifestyle differences such as diet, education and wider health which we know can also have a role to play.
"One in three people over 65 will develop dementia. The best way to reduce your risk is to eat a healthy diet, exercise regularly, not smoke and keep your blood pressure and cholesterol in check."
Dr Simon Ridley, head scientist at Alzheimer's Research UK, said: "Research has pointed to a complex relationship between inflammation, infection and Alzheimer's, and this is a key area of research in the search for new treatments for the disease.
"This is an intriguing finding, but we cannot conclude from these results that improved hygiene is a causal factor for Alzheimer's disease. It's important to note that the way Alzheimer's prevalence is reported can vary from one country to another, making comparisons between countries very difficult.
"Our risk of Alzheimer's is likely to be influenced by a complex mix of environmental and lifestyle factors, and this study did not investigate whether other factors beyond hygiene may be linked to any differing Alzheimer's risk in different countries. Research is essential for guiding public health policy, but policy decisions must take into account all available evidence on the potential benefits and harms of hygiene practices.
"Research to understand the different factors affecting the risk of Alzheimer's is crucial for finding preventions for the disease. Although there is not yet a sure fire way to prevent Alzheimer's, the risk can be reduced by eating a healthy, balanced diet, exercising regularly, not smoking and keeping blood pressure and cholesterol in check."