It may lack the gravitas of Argentina vs. Britain, the cool credentials of Blur vs. Oasis and the action of Mayweather vs. Alvarez, but 'Wallace Wars' is, at the very least, bloody amusing.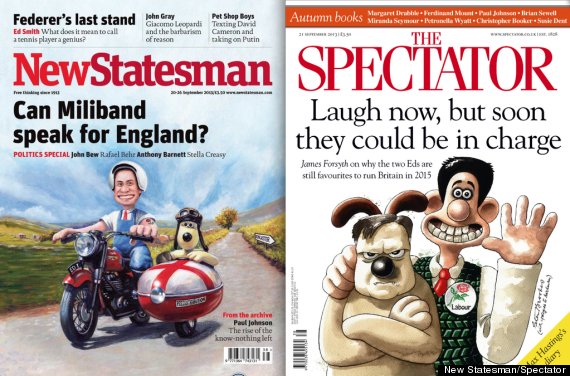 Personally, the very dour looking Ed Balls/Gromit wins it for The Spectator in our opinion....

SUBSCRIBE AND FOLLOW
Get top stories and blog posts emailed to me each day. Newsletters may offer personalized content or advertisements.
Learn more