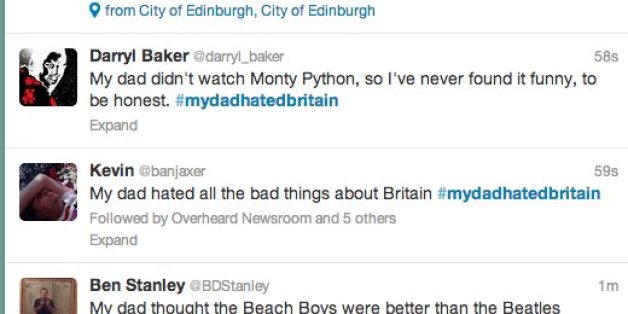 #mydadhatedbritain is currently trending on Twitter, as social media users respond furiously to the Daily Mail's article on Ed Miliband's Marxist academic father headlined "the man who hated Britain".
Now, the British public have taken to Twitter to mock the paper's coverage:
My dad hid under a table during most of the bombing raids in WW2. He was 3.
#mydadhatedbritain
SUBSCRIBE AND FOLLOW
Get top stories and blog posts emailed to me each day. Newsletters may offer personalized content or advertisements.
Learn more