Nick Griffin has been declared bankrupt, but it could be worse – he could be Michael Schumacher, the party has said.
BNP press officer Simon Darby chatted to the Huffington Post UK about the party leader's financial woes and described how the MEP is being remarkably upbeat about his situation amidst a "pantomime society."
"Look at it this way," he said. "Michael Schumacher has millions in the bank, but he'd do anything to be in Nick's position now wouldn't he," he said.
The former Formula 1 champion is currently fighting for his life in a medically induced coma.
Today incidentally also happens to be his birthday.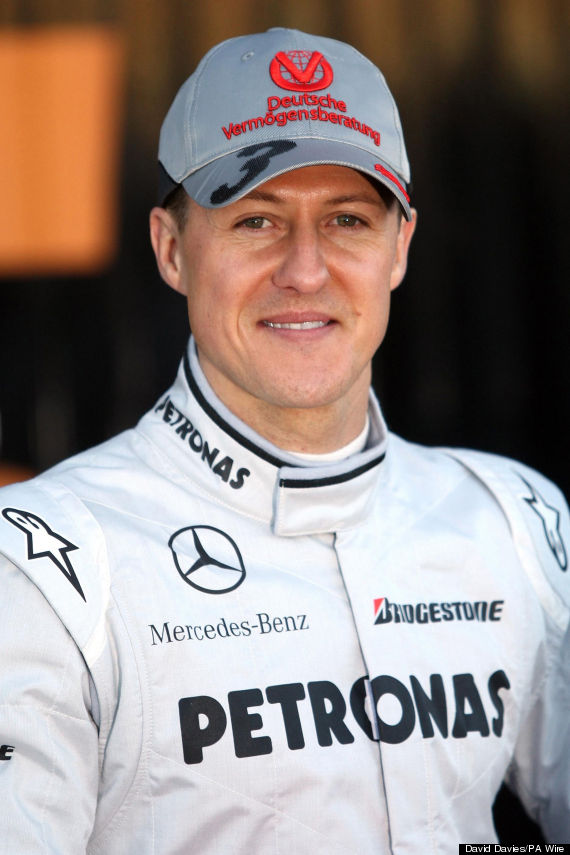 Griffin on the other hand, has declared that today is a "good day" and that bankruptcy has alleviated all his financial concerns.
Mr Darby praised the party leader for being "brave," and for taking the court battle "on the chin for the party."
Griffin racked up huge debts after a dispute with a legal firm over professional negligence.
But, despite being bombarded by the press this morning over the revelations, Mr Darby spoke of his pride at being by Griffin's side during this tumultuous period.
"It could be worse," he laughed. "I wouldn't want to be Nigel Farage's press officer."
"Imagine being in that position when he said all those people could come into the country."
Mr Darby was referring to the Ukip leader's recent comments urging the Government to allow people in Syria who were "fleeing literally in fear of their lives" into the country.
"At least there's nothing false about Nick," he said.
"Stupid, sanctimonious dwarf"

"fruitcakes, loonies and closet racists, mostly"

"A sheep in sheep's clothing."

"The House has noticed the prime minister's remarkable transformation in the last few weeks from Stalin to Mr Bean"

"A bigoted woman"

"He can finally get back to focusing on the issues that matter, like 'Did we fake the moon landing?' 'What really happened in Roswell?' And, 'Where are Biggie and Tupac?'"

"like being savaged by a dead sheep"

"Of course it's easier if you hold an Olympic Games in the middle of nowhere."

"Fucking Welsh"

"I don't want to be rude but, really, you have the charisma of a damp rag and the appearance of a low-grade bank clerk"

"the sensitivity of a sex-starved boa-constrictor"