A BBC radio news broadcast on the Oscar Pistorius murder trial was hit by a spectacular glitch when audio of a woman screaming and a dog howling were accidentally streamed over it.
On Monday a male newsreader on BBC Coventry & Warwickshire was reporting on the current trial in which the athlete stands accused of murdering his girlfriend Reeva Steenkamp.
As he says: "Oscar Pistorius has pleaded not guilty to the murder of his girlfriend on the first day of his trial in South Africa," the broadcast is suddenly overlaid with the sound of a howling dog.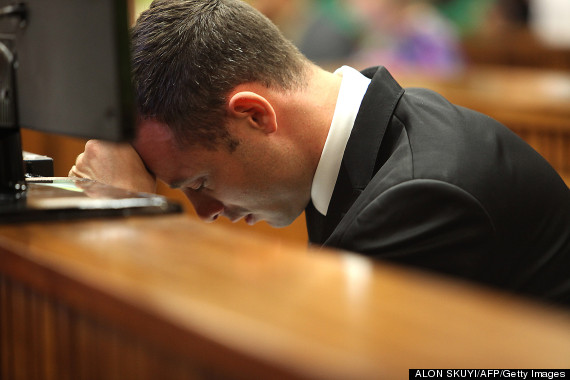 Oscar Pistorius in court on Wednesday
Upon uttering the words "He admits shooting Reeva Steenkamp", a woman's frantic screaming can be heard.
Other layers of background noise then emerge, effectively drowning him out.
Moments later DJ Vic Minett stepped in with: "Apologies for a couple of technical problems during that news bulletin. A few odd things sneaking in there."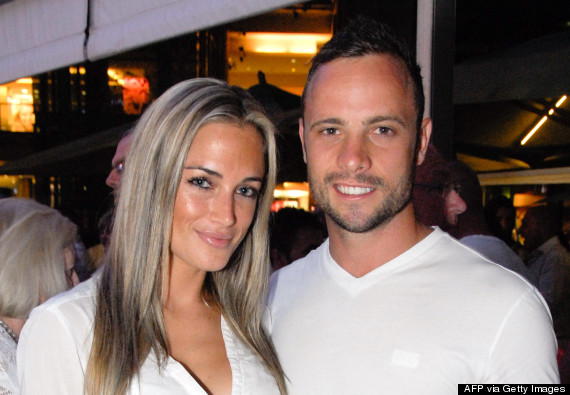 Reeva Steenkamp was shot dead on Valentine's Day last year
Pistorius pleaded not guilty to murder and three unrelated gun charges on the opening day of the trial. The 27-year-old claims he shot Steenkamp through the locked lavatory door of his home by accident believing her to be an intruder, while the state contends he shot the model deliberately after a row.
"If it was any other organisation there would be heads rolling and sackings, but this is the BBC after all."
A BBC spokesman told HuffPost UK via email: "Prior to Vic Minett's show on BBC Coventry & Warwickshire on Monday, there was a technical mistake where sound effects being prepared in another studio for an unrelated item were accidentally broadcast over the news bulletin. We apologised for the error immediately afterwards."
PHOTOS: Oscar Pistorius Trial
SUBSCRIBE AND FOLLOW
Get top stories and blog posts emailed to me each day. Newsletters may offer personalized content or advertisements.
Learn more