A Labrador is reported to have appeared in a court of law in an effort to identify his owner's murderer.
The nine-year-old hound named Tango was allegedly brought to the witness stand by a vet during a preliminary hearing of the murder trial.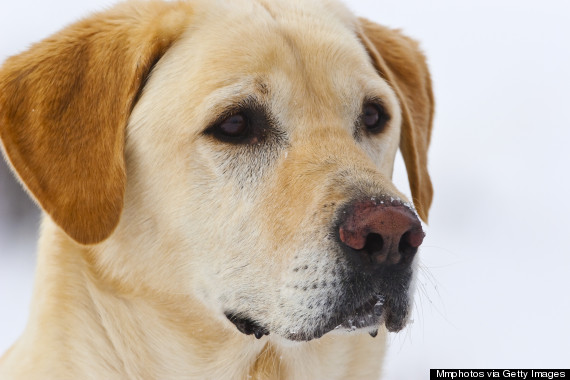 Tango the Labrador appeared at a preliminary hearing at a court in Tours, France (file picture)
A second dog of the same age and breed named Norman was also brought in as a "control group" so as to compare their reactions.
"I find it very troubling for the French legal system. If a judge ignores the demands of reason and surrounds himself with experts who are unreasonable, well the system becomes very dangerous."
Unsurprisingly, the experiment was deemed a complete failure and both hounds have been excused from further courtroom appearances.
However it's not the first time a dog has appeared as a witness in a murder trial.
Police believed it was a suicide but her family demanded a murder investigation and Scooby was brought in to see how he reacted to a suspect.
Scooby is reported to have "barked furiously" in the suspect's presence, thought it is unknown how the trial panned out.
SUBSCRIBE TO & FOLLOW UK DAILY BRIEF