A crocodile is recovering after the circus vehicle he was travelling in hit a pothole causing an 18 stone accountant to fall on him.
Fyodor, of the Soviet Circus animal troupe, was sleeping peacefully when the van lost control in Murmansk, north western Russia on Tuesday.
The jolt sent the portly accountant – who was not wearing a seat belt – hurtling into Fyodor's pit, RIA Novosti reported.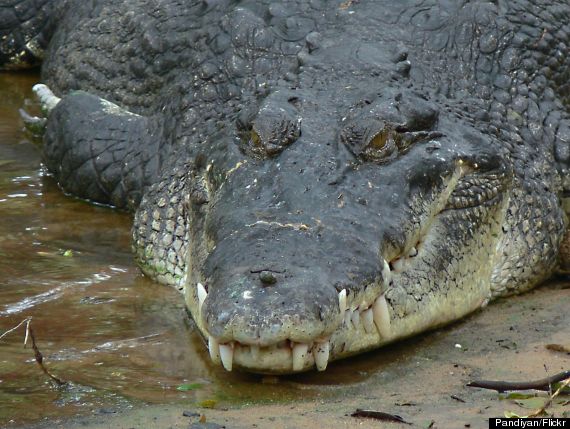 The crocodile was left vomiting for three hours after the incident but is thankfully now on the road to recovery (file picture)
Fyodor was rushed to a vet where he spent three hours vomiting, leading to fears he had suffered an internal rupture or even a fracture.
But thankfully the two-metre-long reptile was deemed to have escaped without major injury and is expected to have recovered by the weekend.
SEE ALSO:
Get well soon Fyodor and for Gods' sake people, wear seatbelts.
SUBSCRIBE TO & FOLLOW UK DAILY BRIEF