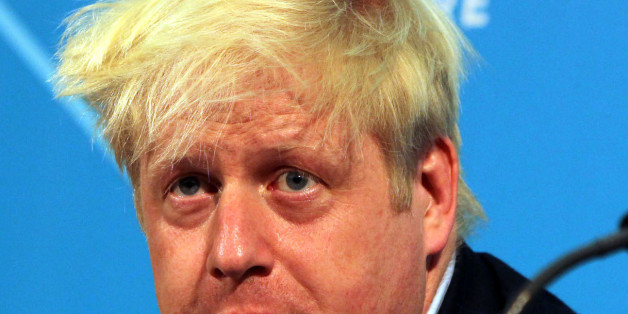 It's over. The uber-grand vision of aviation utopia with the name that suggested chimps would fly the planes has been burst.
Obviously the British public were quick to soothe BoJo's upset ruffled feathers. Or not...
Attention-grabbing but devoid of substance; amusing but ultimately pointless; self-serving and hollow. 'Boris Island' was surely well-named.
Boris Island: putting the hub in hubris.
Perhaps the biggest problem was the confusion as to what 'Boris Island' is actually meant to be.
There's a Dollywood, why not a Boris Island? I'd go. What are the rides like?
Is Boris Island on Netlfix yet?
No wonder it got turned down - Boris Island is a terrible idea for a reality show.
But people decided to imagine anyway.
@AndreaMann "Tuesday. 8:17 am. And things aren't exactly going as planned on Boris Island."
Others pondered what the mythical place would have been like had it materialised.
The secret plan for Boris Island was that, in an emergency, the runways would slide back and a giant mop of blonde hair would rise up.
I want to live on Boris island. I could sit and sniff his hair all day long.
I always imagined Boris Island would have been a lot like Planet Of The Apes.
Some showed that indomitable British spirit and set about creating their own.
I only need two more cereal boxes and an empty washing up bottle to finish off my Boris Island.
An inspired few broke into song.
To the tune of Bob the Builder:

Boris Island
Can he build it?
Boris Island
No he can't.
Status: singing 'Boris Island' the tune of 'Catch the Pigeon'.
Thoughts turned to the future - what would BoJo do next?
He's probably just saving the name "Boris Island" for the rebranding of the UK when he becomes PM.
And what's this?! Oh, avert thy eyes Boris...
Also on HuffPost:
Boris Johnson: 50 Funny Pictures
SUBSCRIBE TO & FOLLOW UK COMEDY