Former reality TV star Donald J. Trump secured a key victory in the 2016 presidential election on Tuesday, winning the New Hampshire primary ahead of a raft of experienced senators and governors. In a double victory for populism, Vermont Senator Bernie Sanders beat former Secretary of State Hillary Clinton in the Democratic vote.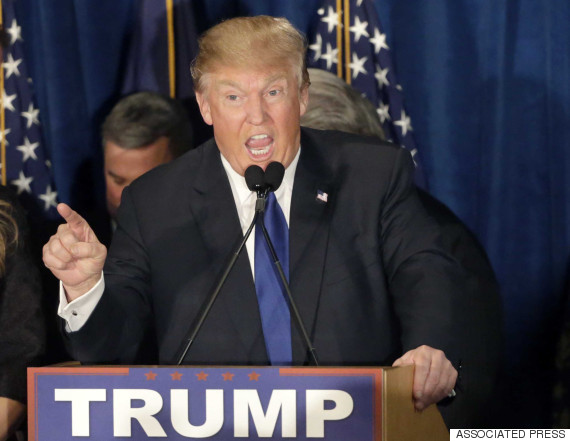 Donald Trump speaks to supporters during a primary night rally, Tuesday, Feb. 9, 2016, in Manchester, N.H
Sanders, 74, is an avowed social democrat, promising universal healthcare, free university education and an end the disproportionate political influence of the 1 percent.
Yet it's the triumph of Trump that will reverberate around the globe, the tycoon enjoying a sweeping victory despite his xenophobia reaching such a level that in January the British parliament debated whether he was fit for entry into the UK.
"We are going to do something so good, and so fast, and so strong," said the tycoon accepting victory. "And the world is going to respect us again. Believe me."
"We're going to build a wall," he added, repeating a campaign mantra. "It's going to be built. It's not even, it's not even a difficult thing to do." Trump added that he would be "the greatest jobs president that God ever created."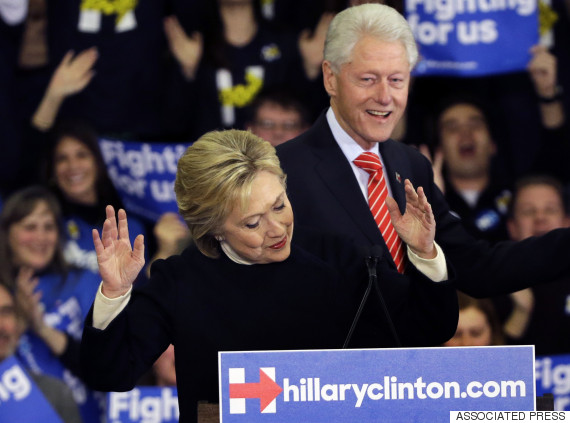 Hillary Clinton reacts at her New Hampshire presidential primary campaign rally on Feb. 9, 2016, in Hooksett, N.H
The early returns showed Ohio Governor John Kasich coming in second for the Republicans, with Texas Senator Ted Cruz, the winner of last week's Iowa caucuses, placing third. Former Florida Governor Jeb Bush and Florida Senator Marco Rubio vied for fourth.
New Jersey Governor Chris Christie, who spent the past week bullying Marco Rubio over his inability to speak off the cuff, suffered almost no bump for his considerable efforts, languishing in the electoral sediment alongside former Hewlett-Packard CEO Carly Fiorina and retired neurosurgeon Ben Carson.
Thank you to the people of New Hampshire, I love you! Now, off to South Carolina.
Sanders' victory was heavily predicted, so much so that the Clinton campaign put out a press release as soon as polls closed congratulating her opponent while downplaying the importance of the New Hampshire vote. "Now we take this campaign to this entire country," said the former first lady in a rousing concession speech flanked by her husband and daughter. "We are going to fight for every vote in every state," she added.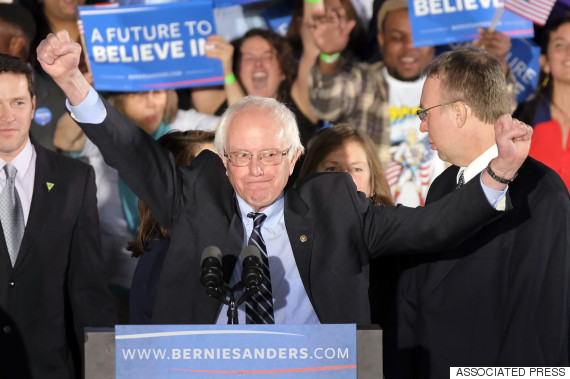 Bernie Sanders reacts to the cheering crowd at his primary night rally Tuesday, Feb. 9, 2016, in Manchester, N.H
The Vermont senator, who has built a national mass movement on the back of barnstorming attacks on Wall Street and the political elite, reflected on a campaign that started as a kitsch sideshow and has transformed into what Sanders calls a "political revolution."
"Nine months ago, we began our campaign here in New Hampshire, we had no campaign organisation," he said in victory. "We had no money. And we were taking on the most powerful political organisation in the United States of America. And tonight, with what it appears to be a record-breaking voter turnout, because of a huge voter turnout – and I say YUGE! – we won."
When you win the #NHPrimary, you shoot 🏀 in a high school gym: https://t.co/4PMrrUXq8W https://t.co/VaWgAQVEXY
Tomorrow's front page:
SEE ALSO:
SUBSCRIBE AND FOLLOW
Get top stories and blog posts emailed to me each day. Newsletters may offer personalized content or advertisements.
Learn more