'EastEnders' star Jessie Wallace has split from boyfriend Tim Arnold, after he grew "tired" of fame.
READ MORE:
The aspiring singer has confirmed that he and the Kat Moon actress actually parted ways some time ago, after they first began dating in 2012.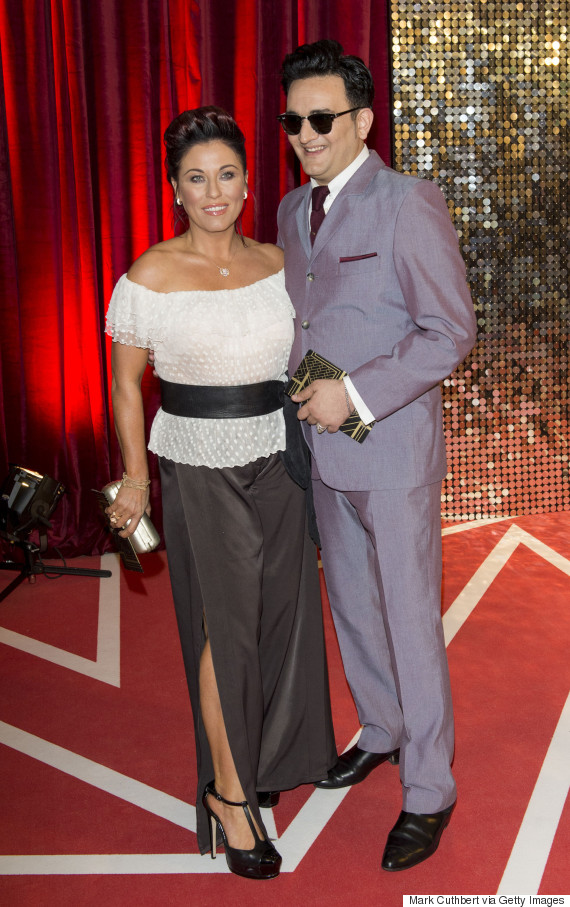 Jessie Wallace and Tim Arnold have split
Speaking to The Mirror, Tim says: "People just want to know about the celebrities you know or have been with. I am tired of it."
When asked how long it had been since they'd been together, he added: "Oh, not for a long time."
Tim's sudden dislike of fame comes as a surprise, given that a year ago, he was trying his luck on 'The Voice'.
After making it through his main audition and impressing coaches Rita Ora, Ricky Wilson, Will.i.am and Tom Jones, he crashed out of the competition during the battle round.
Jessie and Tim began dating after meeting at the British Soap Awards in 2012, where they were introduced by her 'EastEnders' co-star June Brown, who is Tim's godmother.
Jessie has had her fair share of relationship drama over the years, as in 2011, she dramatically called off her wedding to Vince Morse when she discovered he was sending explicit messages to an ex-girlfriend.
She is also mother to seven-year-old daughter, Tallulah, from her previous relationship with policeman Dave Morgan.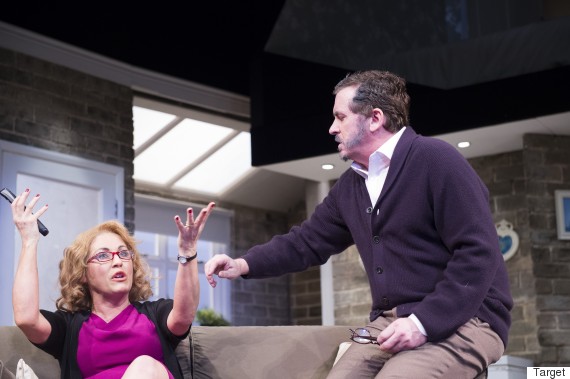 Jessie Wallace and Shane Richie in 'The Perfect Murder'
The star is currently treading the boards in a production of 'The Perfect Murder', alongside her 'EastEnders' screen husband Shane Richie.
The pair are also set to star in their own 'EastEnders' spin-off show later this year, as Kat and Alfie head to Ireland in search of her long-lost son.
'EastEnders': The Women Of Albert Square
Not a day goes by where we don't miss Pat and her wonderful, wonderful earrings.

"RICCCCCCKKKKKKAAAAAAAAAY!"

Living legend Barbara Windsor has made numerous visits to Albert Square since officially leaving. She'll be back for live week, and fingers crossed there'll be a chance for the Queen Vic's most memorable landlady to yell that line again: "Get outta ma pub!"

After years of bullying Angie, Den Watts finally met his match in Chrissie, who gave as good as she got. Until murdering him, obviously. Sadly, she coudn't plan a good enough getaway, and was stopped by police as she prepared to board a flight.

Janine terrorised everyone from Billy Mitchell and Ian Beale, to Alice Branning, during her time in Walford. After inheriting millions, Janine became even more infuriatingly smug, but karma hit back and when she finally fell for Michael Moon, things didn't end well.

She may be the newest of the bunch, but Kellie's character hasn't had it easy since moving into The Vic. While Linda has done her best to hold together the Carters, she's had a rough time, suffering a horrific assault at the hands of her brother-in-law, and acting as peacekeeper during the family's many feuds. Can she hold things together?

Pauline was the original 'EastEnders' matriach, and there wasn't a problem she couldn't fix. Sadly, actress Wendy died in 2009, following a battle with breast cancer.

Cora's dry sense of humour and witty putdowns manage to inspire giggles during even the most torturous scenes. As mother to Tanya and Rainie, she certainly has more than her fair shares of problems.

Where would we be without Dot's wise words? The laundrette worker has been on hand to offer advice to anyone who needs it, since the show first aired in 1985.

If she's good enough for ummm, Phil Mitchell, then she's good enough for us.

Kat's the only Slater sister who's stuck around following the family's 2000 arrival.

Jane is the longest-serving member of the cast, y'know. Bravo to Tracey for managing not to chip in during all those rows...