It's the staple food for those suffering crippling hangovers up and down the country.
But now McDonald's has enraged sore-headed fast-food lovers everywhere by removing the cult classic Big Breakfast meal from its menus.
Customers across the UK have reported the meal appears to have disappeared from displays in stores, and isn't available upon request.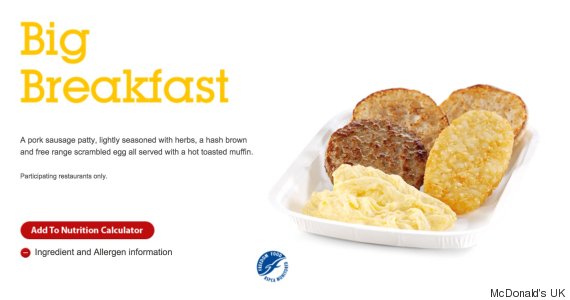 The Big Breakfast meal has enabled Brits to survive the deepest, darkest hangovers for years
The meal consists of mouthwatering pork sausage patty, lightly seasoned with herbs, a classic Maccies hash brown and free range scrambled egg all served with a hot toasted muffin - lathered with butter if you so choose.
So upset that @McDonalds have stopped doing the big breakfast meal! #NotAngryJustDisapointed
Oh I forgot to express my outrage - Mcdonalds have stopped the Big Breakfast. Wtf are you playing at Maccies? #McDonalds #BringItBack
@McDonaldsUK OMG McDonalds, why have you stopped the big breakfast?
Gutted, #McDonalds have stopped doing the big breakfast meal. Might have to write to my mp.
WTF IS WRONG WITH THIS COUNTRY??? McDonalds don't do Big Breakfast any more??? I didn't vote for this BOLLOCKS. pic.twitter.com/nRMN0fhYOq
Why doesn't @McDonalds do big breakfast any more!!???
McDonald's told The Huffington Post UK: "Whilst we are sad to see the Big Breakfast go, we are continually developing our menu and this is particularly true of our breakfast items. In recent years we've added wraps, bagels and porridge as well as expanding our McCafe drinks range and some items have to be removed to allow for this ongoing development."
It said it removed the Big Breakfast on 3 February.
SEE ALSO:
SUBSCRIBE TO & FOLLOW UK DAILY BRIEF