A Russian engineering company known for creating a 'folding' house has this year decided to turn its attention to public transport.
Dahir Insaat has unveiled what it believes will be the future of our busses, trams and trains and it's absolutely bonkers.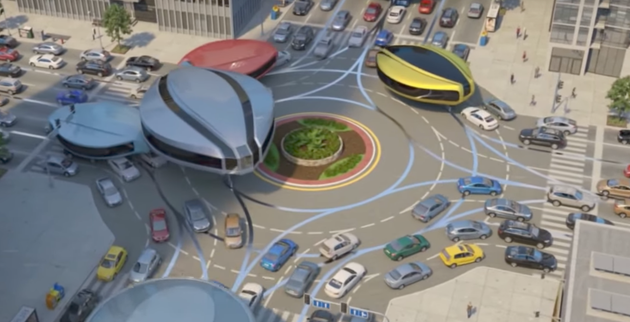 As odd-looking as they are there is fact reasoning behind the unique design decision.
By utilising a gyroscopic vehicle Insaat is able to avoid conventional traffic entirely by simply travelling over the top of them.
The central stalks that contain the wheels would run in between the lanes of traffic allowing busses to pass cars safely and quickly without getting bogged down in rush hour.
To stop the vehicles from keeling over, the engineers designed them with two primary generators and then a backup to make sure that the counterweights would also be rotating.
If we're being honest, we can't see Dahir Insaat's designs taking off any time soon, especially when one considers the alternatives that are already being put forward.
Then there's Hyperloop, another of Musk's ideas that is now being developed by a number of private firms.
SUBSCRIBE TO & FOLLOW UK DAILY BRIEF