Ariana Grande has announced that she vows to return to Manchester to perform a charity gig, saying she "won't let hate win".
Reports say that the singer will headline the concert, with other stars also being invited to perform, to help raise money for the victims' fund.  A venue is yet to be confirmed, but it is not expected to take place at the Manchester Arena, where the bombing occurred earlier this week.
The US pop star has expressed her admiration for the bravery of those affected by Monday's tragedy following her concert, saying they had been "more inspiring and made me more proud than you'll ever know".
She wrote: "The compassion, kindness, love, strength and oneness that you've shown one another this past week is the exact opposite of the heinous intentions it must take to pull off something as evil as what happened Monday.
"We will not quit or operate in fear. We won't let this divide us. We won't let hate win."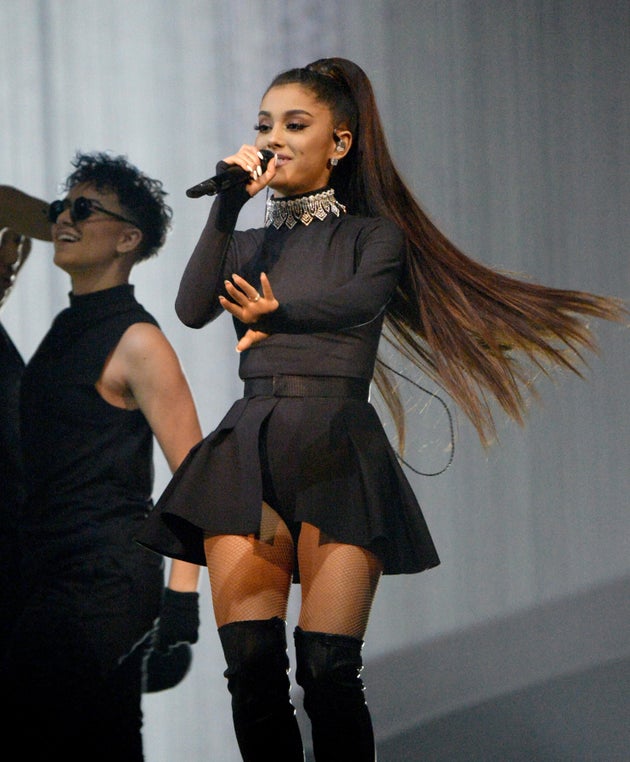 In the same statement, she says she will return before the year is out to perform in the city where her concert on Monday became the scene of a massive tragedy, when a suicide bomber detonated a device, killing himself and 21 victims. 
Ariana had previously expressed her horror at the events, sharing that she was "broken, sorry from the bottom of my heart". Those killed and hurt in the carnage included her teenage fans, and their parents. 
"I don't want to go the rest of the year without being able to see and hold and uplift my fans, the same way they continue to uplift me," she wrote.
"Our response to this violence must be to come closer together, to help each other, to love more, to sing louder and to live more kindly and generously than we ever did before.
"I'll be returning to the incredibly brave city of Manchester to spend time with my fans and to have a benefit concert in honor of and to raise money for the victims and their families... I will have details to share with you as soon as everything is confirmed."
SUBSCRIBE TO & FOLLOW UK ENTERTAINMENT