David Cameron has revealed his first job since he stepped down as prime minister.
Cameron will help oversee the expansion of the National Citizen Service (NCS) into a universally available programme to help more teenagers gain life skills, as chairman of NCS Patrons, the Press Association reported.
The group will bring together a senior cross-party and cross-sector group of patrons and ambassadors to help the service become a "permanent national institution".
His announcement comes as the Government introduces a National Citizen Service Bill to create a Royal Charter to put the NCS on a permanent legal footing.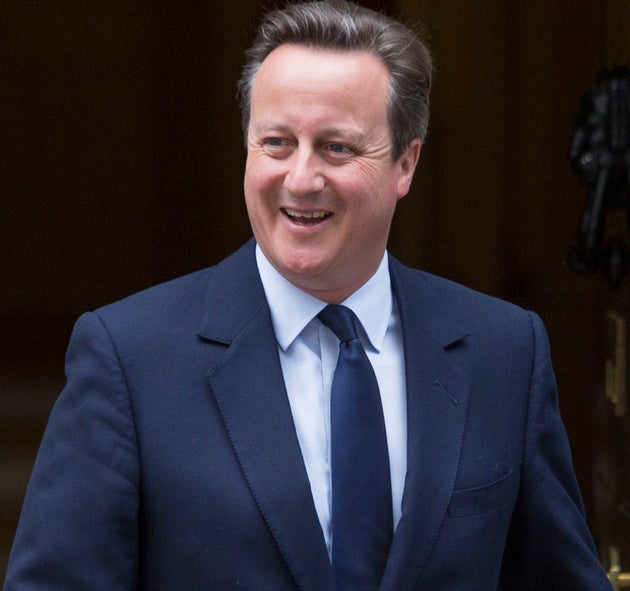 The NCS is open to 15 to 17 year-olds and sees groups of teenagers first going on team outdoor activity trips, then being mentored in the community, and ultimately delivering their own social action project.
Cameron set up the scheme after becoming prime minister in 2010.
Writing in the Telegraph, he said: "I am delighted that Theresa May is continuing the vital work to support NCS and that today the Government is introducing the National Citizen Service Bill.
"With cross-party support, this will create a Royal Charter to secure the NCS Trust as a permanent national institution that can ultimately offer a place to every 16- and 17-year-old.
"That should be our goal – not necessarily a compulsory programme, but one that is universally available and becomes a normal part of growing up for every teenager.
"But making NCS a rite of passage requires more than political leadership.
"It requires leadership from every part of society.
"From industry to the arts, from sport to the media, from local communities to the wider public sector, we need everyone involved in a national mission to make NCS a normal part of growing up that can give every generation a greater sense of purpose, optimism and belonging.
"I am delighted that my first role in my life after politics is to continue my association with this fantastic programme by becoming chairman of NCS Patrons, bringing together a senior cross-party and cross-sector group of patrons and ambassadors who can help NCS to reach more youngsters.
"By bringing together expertise from every part of society we can embed NCS in our national fabric.
"We can support NCS Trust and its network of charities that do such an incredible job.
"And we can continue to build this special movement – empowering our young people to be united in their diversity, with the skills to get on in life and the compassion to support each other.
"That is the vision for NCS that I had all those years ago when I first thought about developing the programme; and together we now have the opportunity to make it a reality for generations to come."
SUBSCRIBE AND FOLLOW
Get top stories and blog posts emailed to me each day. Newsletters may offer personalized content or advertisements.
Learn more