A golden retriever is recovering after attempting to eat 17 bags of heroin thrown over a fence into a daycare centre by an alleged dealer trying to escape police.
Charlie was in a pen at Bark and Play doggie daycare in Colorado when the when the illicit substances landed near her.
Thankfully a worker quickly realised what had happened and intervened - but not before she had devoured some of the contents.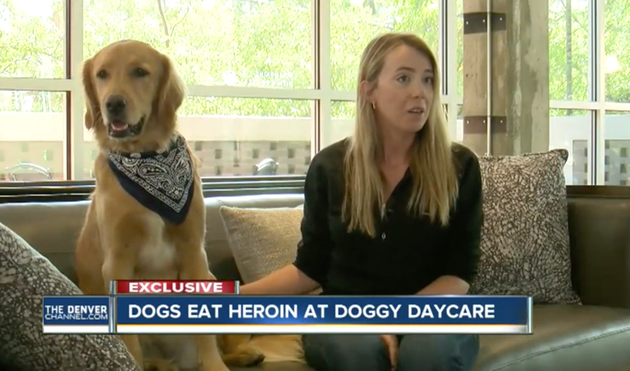 They rang her owner, Laura, and said: "She's high on heroin. We're treating her but you need to come as soon as you can."
Charlie was treated with charcoal and the heroin antidote, Narcan.
Laura told KMGH: "I'm upset, I'm grateful that she's alive. The employee saved her life."
The incident has highlighted the potentially tragic consequences of the drug problem in the area.
Laura said: "I could have lost my dog yesterday because some stupid idiot decided to sell drugs, run from the police and throw them
"If you want to do drugs, you can drugs. You can ruin your life - if you want to sell drugs to people, sell drugs to people that want to do drugs, you're ruining their life and they chose it, my dog didn't choose it."
SUBSCRIBE AND FOLLOW
Get top stories and blog posts emailed to me each day. Newsletters may offer personalized content or advertisements.
Learn more