Going out with the kids doesn't have to cost a fortune. For local events happening near you, keep an eye on local forums and noticeboard and the listings on free app Hoop. While family tickets for the big name festivals can be expensive , there are a host of local summer festivals and carnivals happening in July throughout the UK which make a lovely day out for the family. 
Here are some free family days out taking place across the UK this month.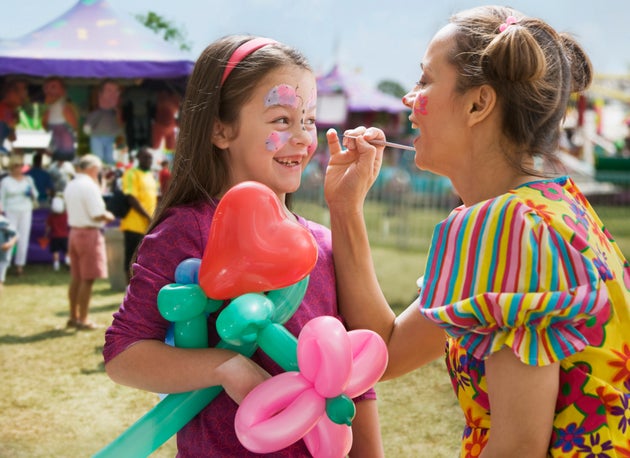 Marvel at breathtaking aerobatic displays at the Wales Airshow, Swansea Bay
Displays by the Red Arrows and parachute display teams, state-of-the-art military aircraft and vintage planes from the past are sure to thrill your children.
Join the Eid Festival celebrations to mark the end of Ramadan, the Islamic holy month of fasting, at this annual event in Central London. You can tuck into delicious celebration food from around the world with stalls serving up Turkish, Egyptian, Lebanese, Malaysian cuisines. Children can enjoy face-painting, calligraphy, wash-off henna and story-telling activities.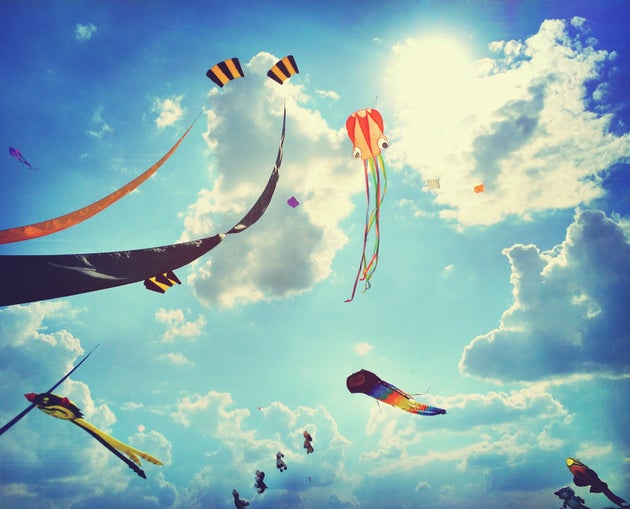 This is one of the longest running kite festivals in the UK, celebrating its 39th year. Take a picnic and gaze in awe at spectacular kite flying displays from leading kite flyers, showing all forms of kites from beautifully made miniature single line kites to some of the largest kites in the UK and amazing synchronized team displays.
This annual fun race with an armada of crazy crafts is well worth a visit. There's a tradition of spectators pelting the paddlers with raw eggs and flour bombs - but you risk a soaking by water canon in return. Cheering spectators pack the riverbanks all the way to Newhaven. Other regatta highlights include a noisy procession of boats, canoe races, sea-shanty singing, Skulldrummery marching band, and a spectacular finale as the famous bonfire societies race through Lewes on dragon boats ablaze with flames and fireworks. There will be picnics and BBQs, all based at Malling Recreation Ground. 
Over 800 performers take part in the night time carnival parade through the city centre on Saturday with glittering costumes, dramatic floats and the irresistible sounds of samba.
Throughout the day, bands perform on the city centre mainstage and in the Brazilian marketplace you can sample food and drink from across the country. The streets will be transformed with live music, dance, art and film.
The South East's biggest show has brought countryside pursuits to Brockwell Park for the last 42 years and this year will once again feature home grown vegetable and flower competitions, sheep shearing, sheep dog and owl displays, an on-site mini farm and live music from two stages. 
The annual World Tin Bath Championships are exactly that - over 100 entrants attempt to race around the harbour in tin baths, some of which may be less than seaworthy. Other fun and equally eccentric events on the day include the Snake Race around the harbour and attempts at human-powered flight.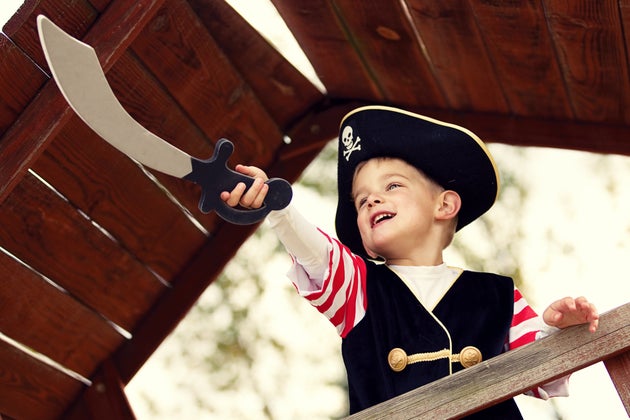 Current holders of the 'Guinness World Record for the 'Largest Gathering of Pirates' (yes, really!), Hastings turns into the pirate capital of the world with thousands dressed up with swashbuckling action the length of 'Buccaneers' Mile', from Hastings Old Town to St Leonards Warrior Square.
Highlights include a sky fall parachute display team landing on Hastings Pier, shanty singers and sand sculptures and a pirate procession with massed drums.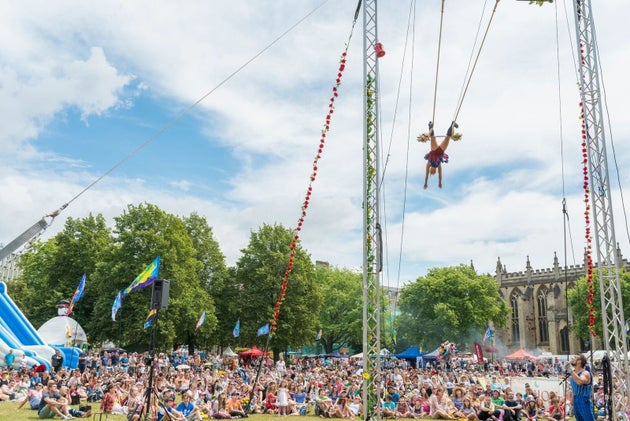 One of the country's largest free festivals, with over 200,000 people attending each year, Bristol Harbour Festival features two miles of entertainment along the city's iconic harbour, including a Dance Village, three music stages, boating entertainment on the water, unusual vessels, a children's art and circus mecca created by Cirque Bijou and regional food markets.  
Be part of a fabulous spectacle - or just turn out to cheer - at this year's Myths & Legends themed Great Cheese Race (6.30pm start on Friday, 28 July) followed by a firework display. The rest of the weekend's programme includes re-enactment displays, music and dance, a cheese market, craft stalls, animal marquees, fire eating and street entertainers' galore and a traditional funfair.
Unleash your street art skills at Upfest, Bristol 
Europe's largest live urban art festival, Upfest returns to Bristol, bringing over 250 of the most cutting edge and diverse street artists into the city to paint buildings, surfaces, vehicles and canvasses live in the streets. This year, the festival will be running for an extra day, encouraging families to get more involved with workshops from popular street artists.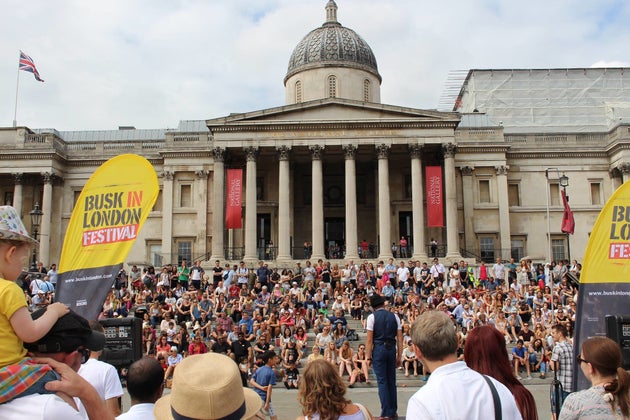 Your family is sure to be wowed by this showcase of street performance, including Circle Pitch, where performers weave comedy, physical theatre and circus skills, Magic Corner, Music Pitch and Visual  Arts Corner, showing any surface is a canvas for a masterpiece. Sadly, 'Give It a Go' workshops are all booked up now. 
The world's largest festival of cycling returns to the capital. If you've been nervous of taking your kids cycling in traffic clogged London, this is the time with an eight-mile route free of all traffic, bar fellow cyclists, and taking in some of the city's famous landmarks, like Buckingham Palace, the Houses of Parliament and Tower Bridge.
If you're more of a spectator, cheer and applaud those amateur riders taking part in the 100-mile challenge from the Olympic Park to the Surrey hills and finishing in the Mall. Shortly afterwards, 150 professional cyclists will whizz past in the Grand Prix event. The website has exact routes and registration details.  
SUBSCRIBE TO & FOLLOW UK PARENTS