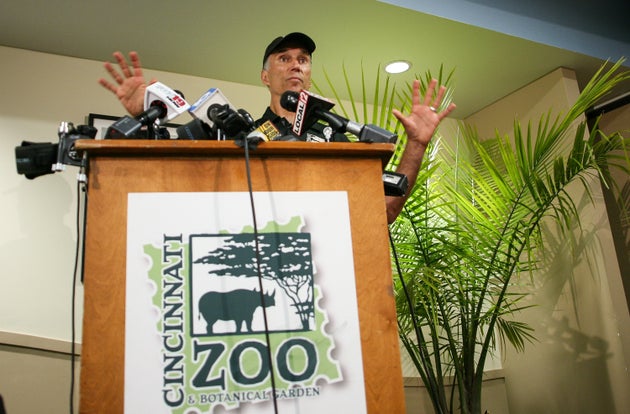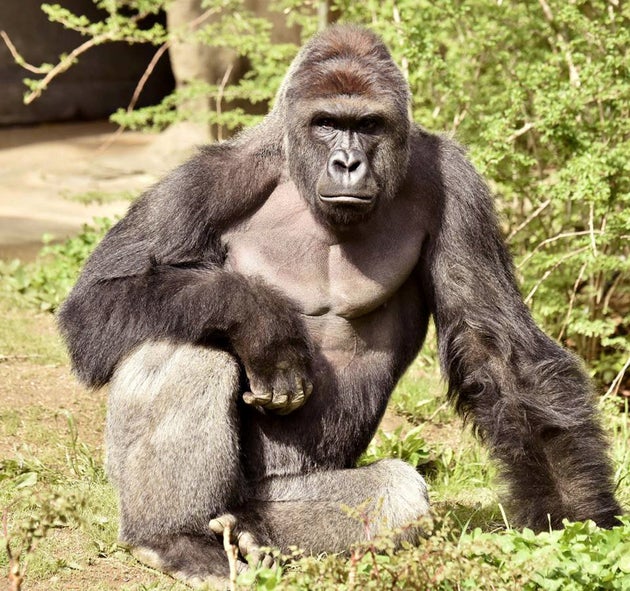 She said: "As a society we are quick to judge how a parent could take their eyes off of their child. If anyone knows me, I keep a tight watch on my kids.
"Accidents happen but I am thankful that the right people were in the right place today.
"What started off as a wonderful day turned into a scary one. God protected my child."
The child, thought to be called Isaiah, suffered concussion and "a few scrapes".
The petition was launched around 5pm Sunday. A Facebook page, Justice for Harambe, was also started and has over 100,000 Likes.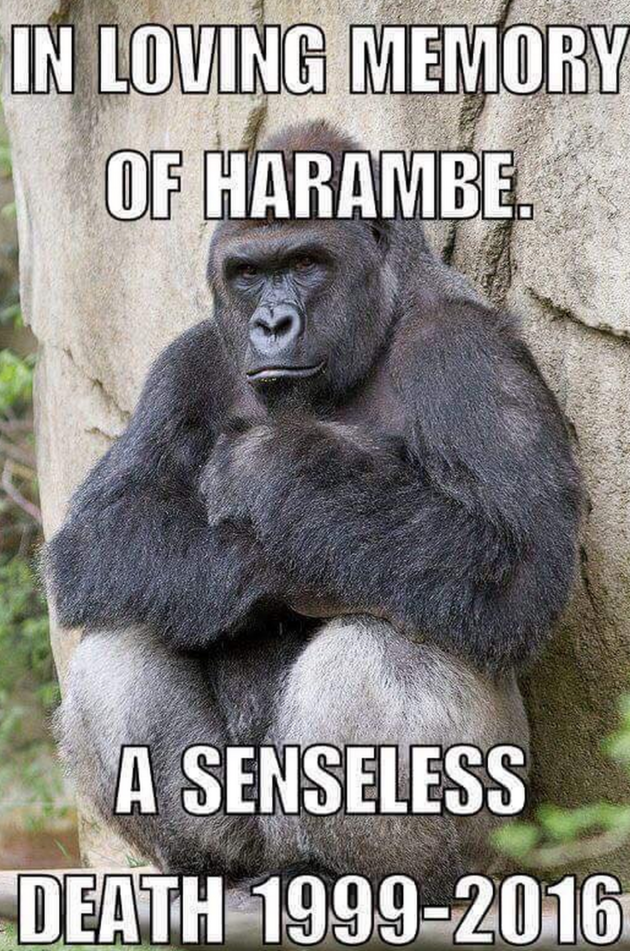 The petition detailed what led to the shooting, before laying the blame on the child's parents.
It reads: "This beautiful gorilla lost his life because the boy's parents did not keep their eye on him.
"If they would of he would have not been able to get inside the enclosure. These parents should be held accountable for their actions of not supervising their child.
"Please sign this petition to encourage the Cincinnati Zoo and police department hold them responsible."
"How dare anyone defend the murdering of this innocent animal. It's already out of its own habitat," Jodi Nadeau wrote on the Justice for Harambe Facebook page in a comment echoed by dozens of other animal lovers.
She continued: "The parents are wrong for not watching the child. And I'm upset about the innocent murdering of the animal. The parents should be charged with neglect and animal cruelty."
Patrish Dehler wrote: "I'm angry too. What a waste to kill this beautiful creature. How about the parents or 'watchers' of this kid get a big fine to be paid to the zoo. If you can't control your kids then how about not having any!"
SUBSCRIBE AND FOLLOW
Get top stories and blog posts emailed to me each day. Newsletters may offer personalized content or advertisements.
Learn more