The editor of a US tabloid who identified both a celebrity threesome couple and the married actor that Helen Wood reportedly had sex with, has vowed to continue naming those hiding behind "absurd" injunction laws.
The publication, which The Huffington Post UK can't reveal as it could lead to the identification of the stars involved, last month printed the names of 'PJS' and his partner 'YMA'. The couple, who can not be named in England and Wales, sought a court order to keep a threesome PJS had secret.
The US magazine also last week named the actor who is said to have paid £195 to have sex with Wood, who was at the time working as a prostitute. The Big Brother winner is known for having previously had an affair with England footballer Wayne Rooney while his wife Coleen was pregnant with their first child.
The editor said his newspaper has "never shied away" from publishing or "tackling very serious issues" and would continue to pursue stories in Britain.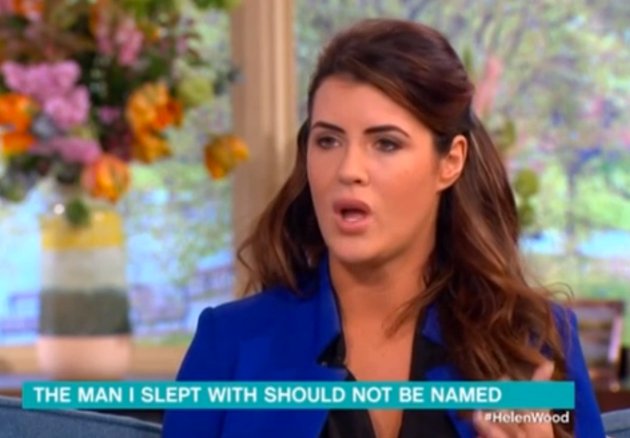 He told The Telegraph: "We believe our readers have the right to know about the professional and personal lives of these types of celebrities and we are not going to shy away from that.
"The notion that a celebrity can seek an injunction to prohibit material from being published in traditional material when it is available in new media is ridiculous."
When asked by The Telegraph if the tabloid would expose further British figures hiding behind injunctions, the editor said, "watch this space".
He was further dismayed when told that media outlets in England and Wales were even forbidden from naming his publication, in connection with the injunctions, as it could lead to the celebrities involved being identified.
"That highlights the absurdity of the situation," he said.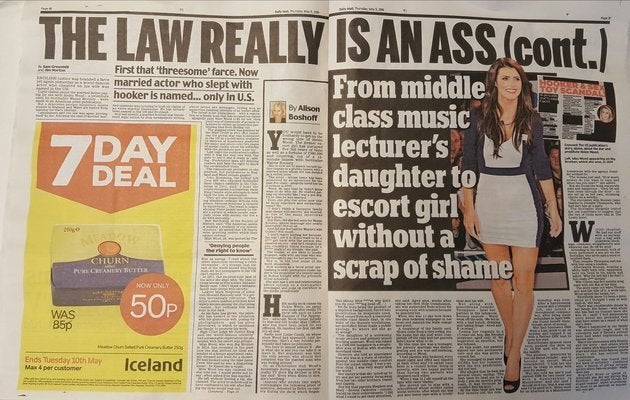 It has been reported that more than 15 celebrities who have won gagging orders face having their secrets exposed, including a Premier League manager, several well-known actors and sportsmen.
The Supreme Court is due to decide this month whether PJS and his married partner YMA can be named. The Court of Appeal overturned the injunction, ruling that it was redundant given the pairs' names had been widely circulated. The matter then went to the Supreme Court. The pair have already been named in the US, Scotland, and across social media.
Wood on Friday appeared on ITV's This Morning where she said she regretted detailing the encounter she had with the actor.
She told the programme: "I massively regret the comments I made in a backhanded interview I did years ago.
"I was prompted to do certain things.
"I shouldn't have done that, it's shameful that I've said those things about him."
Mark Stephens, media lawyer at legal firm Howard Kennedy, said he expected to see more foreign publications naming stars who were subject to privacy injunctions in Britain.
He said: "Global stars seem to have fallen for the soft sell of claimant lawyers promising the earth but delivering a target to the backs of celebrities.
"We can now expect to see a weekly stream of publications in foreign publications, each and every one breaching English privacy orders.
Last month, the president of the Supreme Court said individuals could still challenge the "more intense" dissemination of information that is already in the public arena.
Lord Neuberger said: "The fact that information about an individual is in the public arena does not necessarily prevent that individual from challenging its dissemination more widely, more intensely or more permanently.
"And in the traditional world of hard copy, most information would be difficult to access a year later. Yesterday's newspaper would be today's fish and chip wrapping, and tomorrow's waste material.
"However, in the brave new world of webpages, yesterday's news will be accessible not merely next year but next century, and it is relatively easily findable through a search engine."
SUBSCRIBE TO & FOLLOW UK DAILY BRIEF
Get top stories and blog posts emailed to me each day. Newsletters may offer personalized content or advertisements. Learn more