He claimed: "Our military must be focused on decisive and overwhelming victory and cannot be burdened with the tremendous medical costs and disruption that transgender [people, we think he means 'transgender people'] in the military would entail. Thank you."
In a musical skit on his US talk show, 'The Late Late Show', James Corden has now blasted the plans, in a parody of 'L-O-V-E' titled 'L-G-B-T'.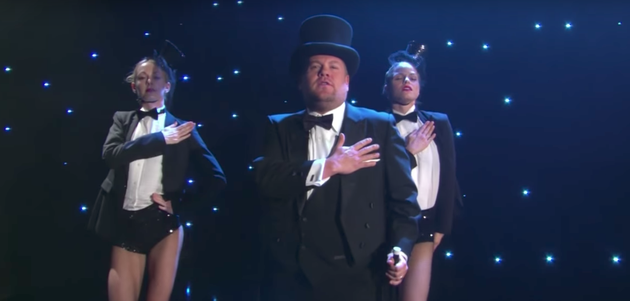 During the song, James brands Trump's latest move "dumb" and accusing the President away of taking away "rights we all deserve" from transgender people.
Watch the skit in full below:
While his talk show is usually centred around celebrity interviews, irreverent sketches and taking famous people for a drive from time to time, James has repeatedly taken time out to address serious issues on the air.
James Corden's 'Late Late Show' Best Bits
SUBSCRIBE TO & FOLLOW UK ENTERTAINMENT