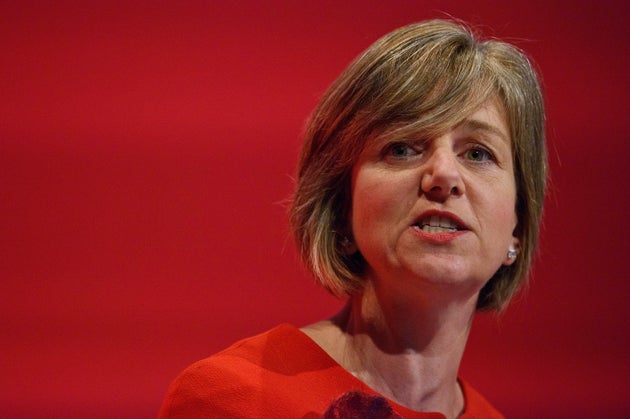 Jewish Labour members who voted overwhelmingly to nominate Owen Smith in the upcoming leadership election were motivated by Jeremy Corbyn's response to allegations of anti-Semitism in the party, a former shadow cabinet minister has said.
Lilian Greenwood blamed the current party leadership for Corbyn mustering just 4% of the vote from Jewish Labour Movement.
The JLM has been a Labour affiliated organisations since 1920 and announced the result of its ballot on who to back for party leader this morning. The group has more than 1,500 members, 58.9% of whom responded to the poll.
Smith received the overwhelming majority of votes - 92% - while Corbyn got just 4%. A further 4% nominated neither candidate.
But former shadow transport secretary Greenwood noted that Corbyn's small percent of the vote share "spoke volumes" about the current leadership of the party.
Councillor Joe Goldberg, the JLM's local government officer, also said that Smith's replacement of Corbyn as leader would "eradicate" the "cancer" of anti-Semitism from Labour.
He told The Huffington Post UK: "The overwhelming vote for Owen Smith, shows that Jewish members of the Labour party first and foremost believe he is the right person to take our party back to power, to deliver social justice for Britain and our communities and to ensure that the cancer of anti-Semitism is eradicated from our party."
It comes after Jewish Labour MP Ruth Smeeth called on Corbyn to resign because the party was not a "safe space for British Jews" with him as leader.
The Stoke-on-Trent North MP left a Labour anti-Semitism event after being accused by a Momentum activist of working "hand-in-hand" with the media to damage Corbyn. The leader later posted a tweet condemning the abuse.
Corbyn earlier this year launched an inquiry into claims of anti-Semitism in Labour. At the launch of the investigation's report, he called on party members to honour "respectful and inclusive" debate.
In his speech, Corbyn said: "Our Jewish friends are no more responsible for the actions of Israel or the Netanyahu Government than our Muslim friends are for those of various self-styled Islamic states or organisations.
"Nor should Muslims be regarded as sexist, anti-Semitic or otherwise suspect, as has become an ugly Islamophobic norm. We judge people on their individual values and actions, not en masse."
He added: "To assume that a Jewish friend or fellow member is wealthy, part of some kind of financial or media conspiracy, or takes a particular position on politics in general, or on Israel and Palestine in particular, is just wrong."
READ MORE:
SUBSCRIBE AND FOLLOW
Get top stories and blog posts emailed to me each day. Newsletters may offer personalized content or advertisements.
Learn more